EA sets up Competitive Gaming Division
Peter Moore stepping down as COO to assume new role as chief competition officer in charge of publisher's eSports efforts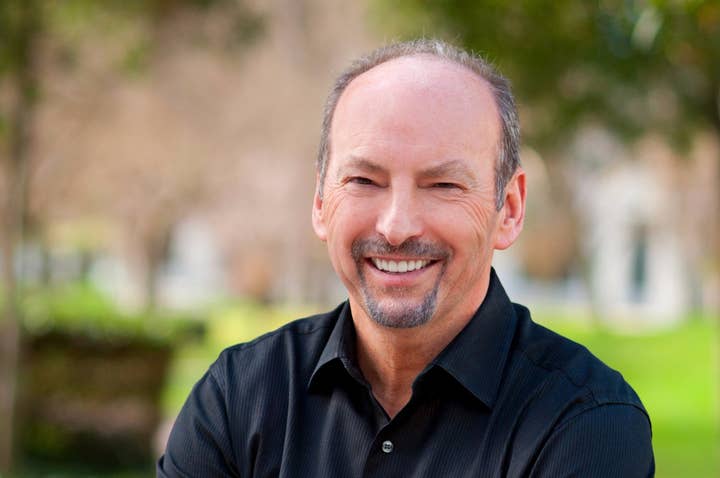 Electronic Arts is the latest publisher to add a dedicated eSports group to its business, as CEO Andrew Wilson today announced the formation of the EA Competitive Gaming Division.
"As the latest step in our journey to put our players first, this group will enable global eSports competitions in our biggest franchises including FIFA, Madden NFL, Battlefield and more," Wilson said, adding, "EA's CGD will seek to build a best-in-class program to centralize our efforts with new events, as well as the infrastructure to bring you the world's preeminent EA competitive experiences."
Wilson said the CGD will foster competition and community around EA's games, creating official tournaments and live broadcasts to entertain millions.
Leading up the new CGD will be Peter Moore, who will step down from his role as chief operating officer of EA at the end of the fiscal year to assume a new role as executive vice president and chief competition officer. Moore is well acquainted with EA's key competitive gaming franchises like FIFA and Madden; prior to assuming his current role in 2011, Moore spent almost four years as president of EA Sports. An EA representative said the company has not yet announced a successor to Moore in the COO position, with details on those plans to come in the weeks and months ahead.
Moore seems excited to lead a burgeoning field for EA. "As a longtime champion of competitive gaming, bringing this to life at EA is a once-in-a-lifetime opportunity for me," he said in a tweet. He also told IGN that this is something that EA has been thinking about for some time.
"We're already very engaged with our development teams around the world to make sure our games have got modes that lend themselves very well to competitive gaming, built-in from the get-go. Not as something that's put in as an add-on mode or a last-minute afterthought," he explained.
"Prior to the formation of this division, conversations have been had, not just within the last few weeks but in the last couple years, about how we've got games that are coming to market in FY17, FY18, and FY19, and making darn sure that if you're in a genre that lends itself to competitive gaming, you better have those modes built in."
Wilson also named Todd Sitrin as the division's senior vice president and general manager. Sitrin started with the company 14 years ago, leading product marketing at EA Tiburon for projects like Madden NFL and NASCAR Racing. Over the next decade, he worked his way up to senior vice president of marketing for all EA Sports, and has spent the last few years overseeing global marketing and product marketing for EA as a whole.
EA is by no means the only traditional publisher to identify an opportunity in the eSports market. In October, Activision Blizzard established its own eSports division. Unlike EA, Activision Blizzard looked outside its own walls for leadership of the group, tapping former ESPN CEO Steve Bornstein and MLG co-founder Mike Sepso to handle the new division.