EA reportedly in talks with Nexon over FIFA distribution
No buyout, but Korean publishing giant Nexon reportedly to enter distribution deal with EA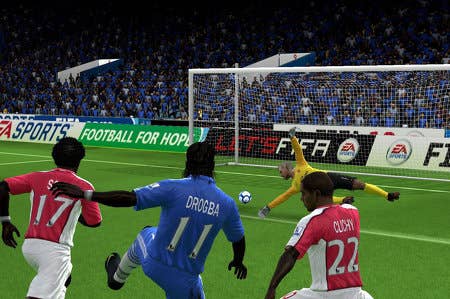 While the rumors regarding the possible acquisition of EA by Nexon were clearly bogus from the start, several people familiar with the talks have now revealed that what actually happened was a discussion involving a distribution deal between the two companies, specifically for EA to utilize Nexon's network in Asia.
According to a report from Bloomberg, EA approached Nexon with the hopes of utilizing their servers for the Asian market to distribute the popular free-to-play FIFA Online to an emerging market. The deal could help EA grow online sales, as well as boost relations between the two companies.
Should the new report prove true, FIFA Online is expected to launch sometime after June.