EA removing Russian national teams from FIFA, NHL 22
Update: Publisher stops selling Russia items within FIFA Ultimate Team saying it was "in line with real world actions taken by our partners at FIFA and UEFA"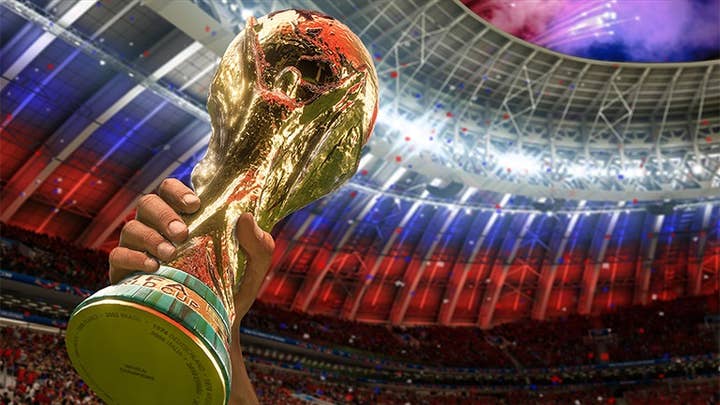 Electronic Arts is pulling Russian elements from a number of its games in the wake of the country's invasion of Ukraine.
EA Sports' official FIFA Twitter account today announced that it "has initiated processes" to remove the Russian National Team and Russian football clubs from its line of FIFA titles.
At the same time, the EA Sports NHL account said it would be removing Russian and Belarusian national and club teams from NHL 22 over the coming weeks after the International Ice Hockey Federation suspended them from its competitions.
"EA Sports stands in solidarity with the Ukrainian people and like so many voices across the world of football, calls for peace and an end to the invasion of Ukraine," the company said on the FIFA account.
It added that it is "actively evaluating related changes to other areas of our games."
While the publisher did not specify what those might be, GamesIndustry.biz understands that Russian tracks will be removed from the company's F1 games.
There is also a question about what the company will do about today's news that Russian F1 drivers have been banned from competing in UK.
Responding to an inquiry about F1, an EA representative said, "​​We have not announced any news regarding F1 22. We are in discussions with the F1 organization about the race schedule for next year, and we will align with their plans for the 2022 season."
EA was one of a number of companies Ukrainian deputy prime minister Mykhailo Fedorov called on to close their Russian offices earlier today.
Update, March 08, 2022: EA has stopped selling Russia items within FIFA Ultimate Team, as reported by Eurogamer.
Consumers are no longer to purchase players from Russian clubs, stadium items from Russian clubs, and managers from the Russian Premiere.
When players log into the game they are notified about the change from the FIFA Team.
The statement reads in part, "In line with real world actions taken by our partners at FIFA and UEFA, the following [FIFA Ultimate Teams] items will no longer be available…"
The publication also went on to say that players who already owned these items prior to the update still have access to them.
Additional reporting by Jeffrey Rousseau