EA raises full-year outlook in advance of Star Wars Battlefront launch
Publisher exceeds guidance in Q2, but loses $140 million on a GAAP basis [UPDATE: Mirror's Edge Catalyst delayed]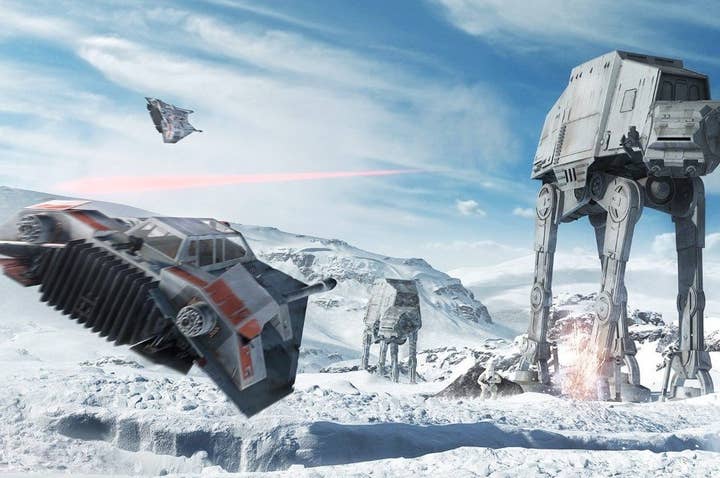 Electronic Arts has reported its second quarter earnings for the period ended on September 30, 2015, and the company has exceeded its own guidance with non-GAAP net revenues of $1.15 billion and non-GAAP net income of $212 million. On a GAAP basis the company did lose $140 million and revenues declined from $990 million to $815 million. Importantly, the publisher's digital presence continues to grow as GAAP digital revenues came in at $502 million, representing 62 percent of the total.
EA attributed its ability to exceed its own guidance largely to its popular sports games, as FIFA and Madden saw its monthly average players increase 30 percent year-over-year. Game sessions for Madden NFL Mobile were also up more than 300 percent over last year. Furthermore, live services for FIFA, Madden NFL and Hockey Ultimate Team were collectively up 64 percent year-over-year, helping to drive non-GAAP revenues.
"It's been a great quarter. Our EA Sports titles are connecting millions of passionate fans around the world to each other and the sports they love, we have new mobile experiences for our players, and deeply-engaged communities in our live services," said Chief Executive Officer Andrew Wilson. "With Star Wars Battlefront launching in less than three weeks, and a stunning new Need for Speed just days away, we're excited for the holiday season and the remainder of the fiscal year for Electronic Arts."
"Results exceeded our expectations again," added Chief Financial Officer Blake Jorgensen. "Based on the ongoing strength of our business and reception of Star Wars Battlefront, we are raising our full-year outlook for the second time. Our markets are very healthy, the digital transition continues to drive margins, and engagement in our live services and excitement for our upcoming launches is exceptional."
As Wilson mentioned, all eyes are on Star Wars Battlefront now, which enjoyed over 9.5 million players participating in the open beta, the largest beta in EA's history. The game releases on November 17 and could play a significant role in determining whether EA hits its newly increased guidance. For the full year ending next March, EA is now expecting GAAP net revenue around $4.4 billion, with non-GAAP net revenue at $4.5 billion. GAAP diluted earnings per share are expected to be approximately $2.32, with non-GAAP diluted earnings per share coming in at $3.00.
Update: In a separate post today, EA revealed that the next entry in the Mirror's Edge franchise, Mirror's Edge Catalyst has been pushed back to May 24, 2016, meaning that the title will have no bearing on the current fiscal year. It's likely, however, that EA has already factored this delay into the newly raised full-year guidance.