EA pulls plug on Dawngate
Publisher halts development on its first MOBA after 18 months of beta testing, offers players full refund on purchases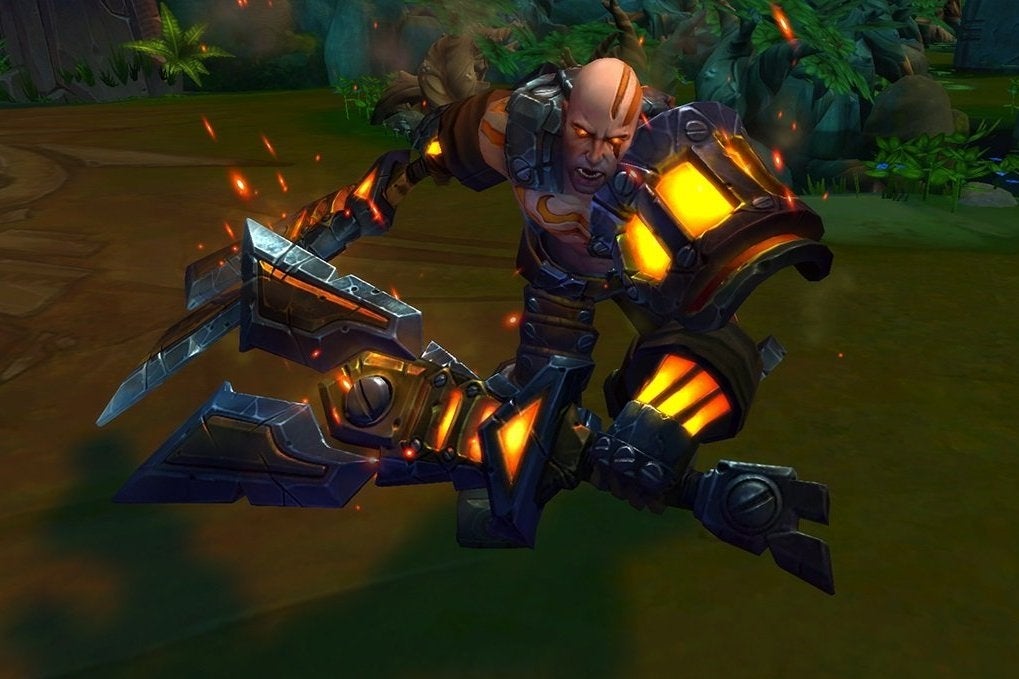 The success of League of Legends has drawn plenty of publishers to the free-to-play MOBA genre, but one of the big ones is already backing out. Electronic Arts today announced that it is halting development on its Dawngate project. EA group general manager Matt Bromberg revealed the news in a post on the game's site today.
"Whenever we begin a game project, we do so with great hopes and expectations. In this case, we chose to enter a new genre for EA in MOBA, one that we knew going in was extremely competitive," Bromberg said. "We built a game in Dawngate that wasn't simply a clone of existing MOBAs, but one that truly pushed the genre forward in many ways. Dawngate has been in beta for almost 18 months, including a full open beta for the past six months. Through that time, we've taken a lot of feedback from players and delivered lots of new features and innovations. And although the game has grown, we're not seeing the progress we'd hoped for."
Players who spent money on the beta will receive a full refund within the next 10 days, Bromberg went on to say. Additionally, the game will continue run for 90 days, giving the community the chance to squeeze in a few more matches before the game goes dark for good.
It's not clear yet what impact the closure will have on developer Waystone Games. Representatives with EA had not returned a request for comment as of this writing.