EA planning to publish 14 games next fiscal year
Publisher wants to rely on a "broad-based model," avoid dependence on any one title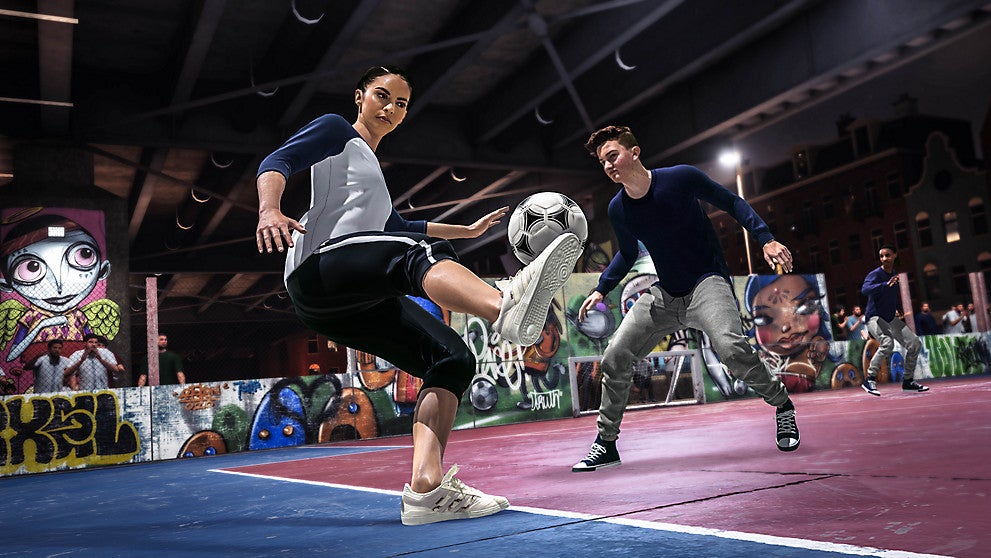 EA just gave its investors a rough outline of what to expect from its release slate beginning in April of 2020, and it looks to be a bulkier release year than this last one has been.
In the current fiscal year (which for EA, ends in March), the publisher launched only seven titles, with a planned eighth in NBA Live indefinitely delayed and nothing more planned for the final quarter. But during its Q3 earnings call, COO and CFO Blake Jorgensen announced EA's plans to publish a total of fourteen games in the coming fiscal year, ten of which appear to be internally developed.
Four of those titles will be sports titles, with both FIFA and Madden already confirmed as two of the four. And EA has already tipped its hand slightly as to the remaining two, though its total count of titles is a bit off. During its last earnings call for Q2, the publisher suggested NHL would retain its place as a regular sports title, but it also said that it would be adding at least one more sports title to its annual slate. Jorgensen and Wilson also indicated EA would offer more details on the return of NBA Live in the coming year, though it's not clear if that means a release, or just an update on the IP.
The next four titles will "draw from the breadth of EA's IP," and here's where things get fuzzy. Again going back to that Q2 earnings call, EA said then it would have "exciting remasters of fan favorites, including the Command and Conquer game we've already disclosed," and there's also that Medal of Honor VR game that's already been announced. EA has also said it has projects in the works at Motive, DICE, Bioware, and Criterion, though it's unclear which of these, if any, is part of the four Jorgensen was referring to.
To round out the EA-developed roster, the publisher is also bringing out two mobile titles in soft launch next fiscal year.
Finally, the remaining four EA-published games will be from "smaller developers," which is up from the previously-promised two mentioned in the Q2 earnings.
And all of that is aside from EA's promised releases of a new Battlefield (reiterated again today), Dragon Age, and Star Wars (mentioned in the Q2 earnings) by the end of FY22.
All of this is part of what Jorgensen described on the call as a "broad-based model" intended to keep the publisher from relying on any one title, decreasing the risk if one of the games sells below expectations.