EA Partners founder investing $40m in mobile developers
Tom Frisina's new Tilting Point Media aims to "address the growing needs of independent developers"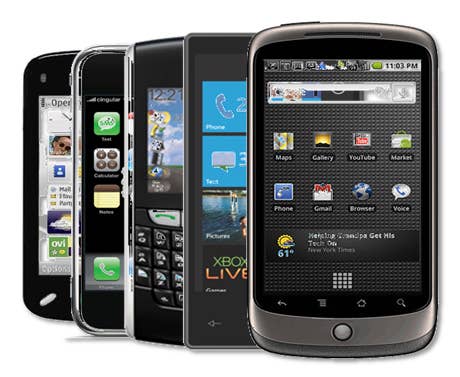 Industry veteran Tom Frisina, founder of EA Partners and former chairman of Journey developer ThatGameCompany, has unveiled a new publisher of sorts: Tilting Point Media. The goal is to bring the best and brightest to the mobile and tablet sector, as Tilting Point will be funding developers with $40 million over the next three years.
The company explained that it's "evolving beyond the traditional definition of a digital publisher" and seeking top independent development to "offer the funding, support, and resources to give carefully selected games mainstream success." Part of that includes "executing groundbreaking marketing campaigns and providing unbiased, data-driven advice to game creators through a number of strategic partnerships."
One of those partnerships would appear to be with EEDAR, as Jesse Divnich, vice president of insights at the research firm, is an advising board member for Tilting Point and EEDAR will be providing Tilting Point development partners with "industry-leading market analytics and valuable recommendations."
Tilting Point has already signed agreements with several studios, including Signal Mobile, Housemarque, and 1337 Game Design & Senri, and the company noted that "more high profile deals are in negotiation." The first games are expected to come out some time this year.
"Our view is that independent developers own the future of games," said Frisina, executive chairman of Tilting Point. "However, a studio's potential can be severely hindered without a partner they can trust to help navigate the challenges of discoverability and monetization. We will nurture the best teams, positioning them for independent success over the long term. We're taking the expertise and resourcefulness gained from our combined backgrounds and applying them to a new publishing model, where development talent gains the tools to control their own destiny."
Other members of Tilting Point include Dan Sherman (president and COO) who helped lead EA Partners as director of business development and signed studios like Respawn and Insomniac; Kevin Segalla (CEO), founder and managing partner of CFC Capital, which has invested in Tilting Point; Jim Hsu, who was senior counsel at both EA and Zynga and will act as general counsel for Tilting Point; Steve Coallier (senior director of development), a 24-year veteran of video game development who will support Tilting Point's partners; and Trevor Kaufman (advising board member), the CEO of Tinypass, a provider of ecommerce software for media companies, who will offer his digital marketing expertise to Tilting Point.
GamesIndustry International will have a full interview with Tom Frisina about his developer fund and the evolving mobile market on Monday.