EA officially announces Crysis 3 for spring 2013
Crytek is promising "unparalleled visuals"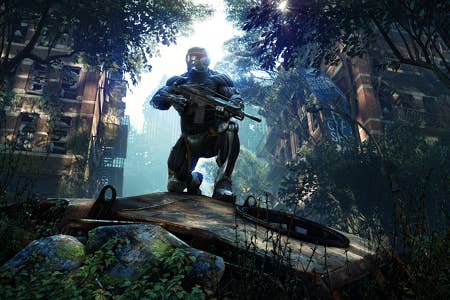 EA and Crytek today confirmed that Crysis 3 will launch in spring 2013 on Xbox 360, PS3 and PC. EA's Origin platform is already offering pre-orders for a Hunter Edition, which includes extra multiplayer items and a Nanosuit module, and those who pre-order now will get a bonus XP boost up to level 5 and other extras.
The Crysis franchise and Crytek in general are known for their graphical prowess. With Crysis 3, the studio is aiming to raise the bar once again. The company said it's "advancing the state of the art with unparalleled visuals and dynamic shooter gameplay."
"Crysis 3 is a thrilling mix of sandbox gameplay, advanced combat and hi-tech human and alien weaponry that shooter fans will love," said Cevat Yerli, Chief Executive Officer of Crytek. "Leveraging the latest CryENGINE technology, we're able to deliver seven unique themes that offer stunning and visually loaded gameplay experiences. We cannot wait until people get their hands on the game."