EA named one of the best places for LGBT equality
Human Rights Campaign honors the publisher for the third year in a row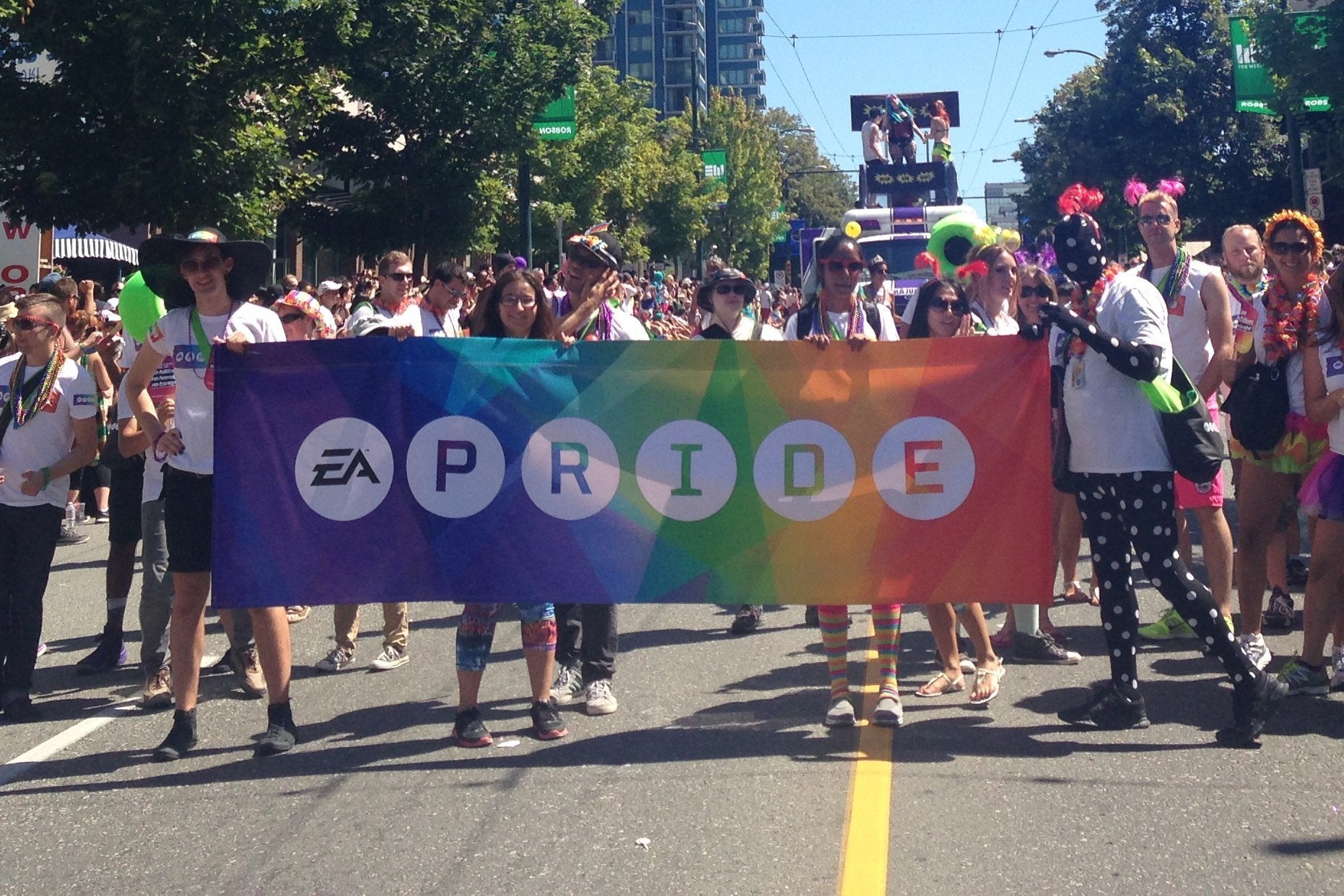 When it comes to LGBT rights, Electronic Arts has been one of the more outspoken game comapanies, and it's being recognized for its support of the LGBT community by the Human Rights Campaign (HRC). For the third year in a row, HRC has decided to name EA one of the best places to work for LGBT equality. EA earned a score of 100 on the corporate equality index, which meant that EA met the requirements for "partner benefits, organizational competency on LGBT issues, a public commitment to the equality for the broader community, as well as equal employee benefits."
EA has been active in showing its support for diversity and equality, expanding its presence at Pride Parades around the world, including Los Angeles, San Francisco, Seattle, Madrid, Stockholm, Vancouver, Montreal, Austin and Orlando. Additionally, EA was a corporate sponsor of the first ever Lesbians Who Tech Summit and the 2014 Out for Undergrad Technology Conference. This past August, EA won the 11th Annual International Innovations in Diversity Award from Diversity Journal for installing programs aimed at creating a more diversified and inclusive workplace.
"We are very honored to be recognized again as a 'Best Place to Work'," said Andre Chambers, head of Diversity & Inclusion at EA. "We believe that fostering an inclusive environment helps us to create great games, and represent our diverse set of players and I'm proud to work at a company that has strong employee values."