EA lays out the plan for Playdemic
EA mobile exec Jeff Karp sees "immediate opportunities" to bring Golf Clash design elements to EA Sports series, potential for "future synergies"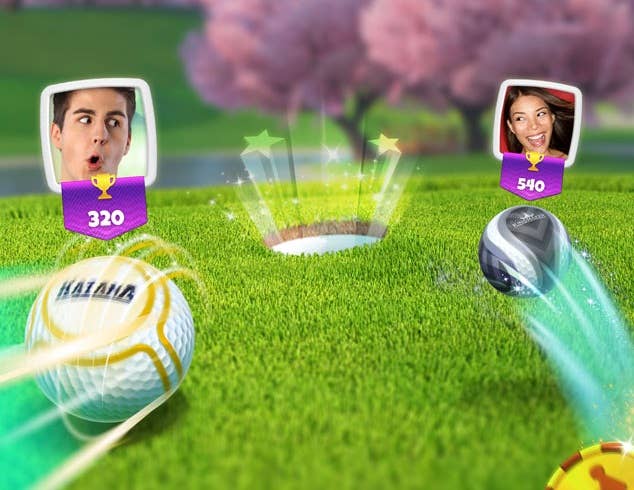 With Electronic Arts' acquisition of Playdemic officially closing earlier this week, GamesIndustry.biz put a few questions to the publisher's senior VP of mobile games Jeff Karp about what happens now, both for the Golf Clash studio and EA's mobile efforts in general.
"We've built a powerful mobile-first team inside Electronic Arts, with talented game makers, a portfolio of powerful IP, technology expertise and global scale," Karp says. "Bringing that together with Playdemic's successful track record of creating innovative gameplay and strong live services is going to be a catalyst for some amazing new experiences and further success as we strive to become a top mobile publisher."
Karp adds that EA and Playdemic should both benefit from their union.
"Over the past few months, we've worked hard to understand Playdemic's culture and expertise, to identify how best to combine our talents to create new experiences for even broader audiences. We've been so impressed by the way Playdemic have built Golf Clash -- the community, the live services, metagame and economy -- and we're excited to learn from them."
And as might be expected, that learning means bringing Playdemic's insight -- and potentially Playdemic itself -- to bear on the rest of EA's sports portfolio.
"Bringing our teams together creates immediate opportunities to bring the clash game design to more sports and more people, leveraging our EA Sports IP and player network," Karp says. "Playdemic has a proven track record working with sports licenses, such as the Ryder Cup Europe and the PGA of America, and it makes perfect sense for us to work together to explore future synergies with our EA Sports IPs."
Whether or not future Playdemic sports titles would actually need a big league license like the ones on EA Sports' top franchises is something of an open question, as Karp notes the mobile environment is "dynamic," particularly with Apple's recent privacy changes upending the status quo around user acquisition on iOS.
"I think ultimately players reward great games and Golf Clash is symbolic of that," Karp says. "However, in a world post-IDFA we are all still learning and I think the relevance of brand and strong licenses will arguably become more and more meaningful over time in terms of discovery. At the core it has to be a great game, but a strong license can help with discovery for sure."
As for any shorter-term market shifts EA is seeing as companies adapt to Apple's new privacy policy, Karp says only that everyone is still "learning and adapting."
"Ultimately we want to be able to connect with every player that wants to play our games, and to make sure we're providing them with the best experience possible."