EA kicking a studio when it's downsizing
10 Years Ago This Month: EA Chicago's closure makes the announcement of Visceral Games' demise seem like a lesson in tact
The games industry moves pretty fast, and there's a tendency for all involved to look constantly to what's next without so much worrying about what came before. That said, even an industry so entrenched in the now can learn from its past. So to refresh our collective memory and perhaps offer some perspective on our field's history, GamesIndustry.biz runs this monthly feature highlighting happenings in gaming from exactly a decade ago.
How not to close a studio
Did you see Electronic Arts' announcement last month that it was closing Visceral Games? It was the one headlined, "An update on the Visceral Games Star Wars project," with the subhead, "A change to one of our upcoming titles." It was the one that took the closure of a studio with nearly 20 years of history and relegated it to the back half of the fourth paragraph. That may seem callous and disrespectful to a group of 80-odd developers now facing unemployment, but it could have been handled worse. For example, EA could have done what it did a decade ago when it shuttered EA Chicago.
EA Chicago was formed in 2004 from the merging of the development teams behind the publisher's Def Jam and Fight Night series. In a span of just three years, it managed to ship three games across two generations of consoles: Fight Night Round 2, Fight Night Round 3, and Def Jam: Icon. It also had reportedly begun work on a Marvel fighting game and another fighting game based on a new IP. As for why they would never get a chance to finish those, EA Games president Frank Gibeau explained the reasons in an internal memo about the studio's closure, and that memo was promptly leaked to the media.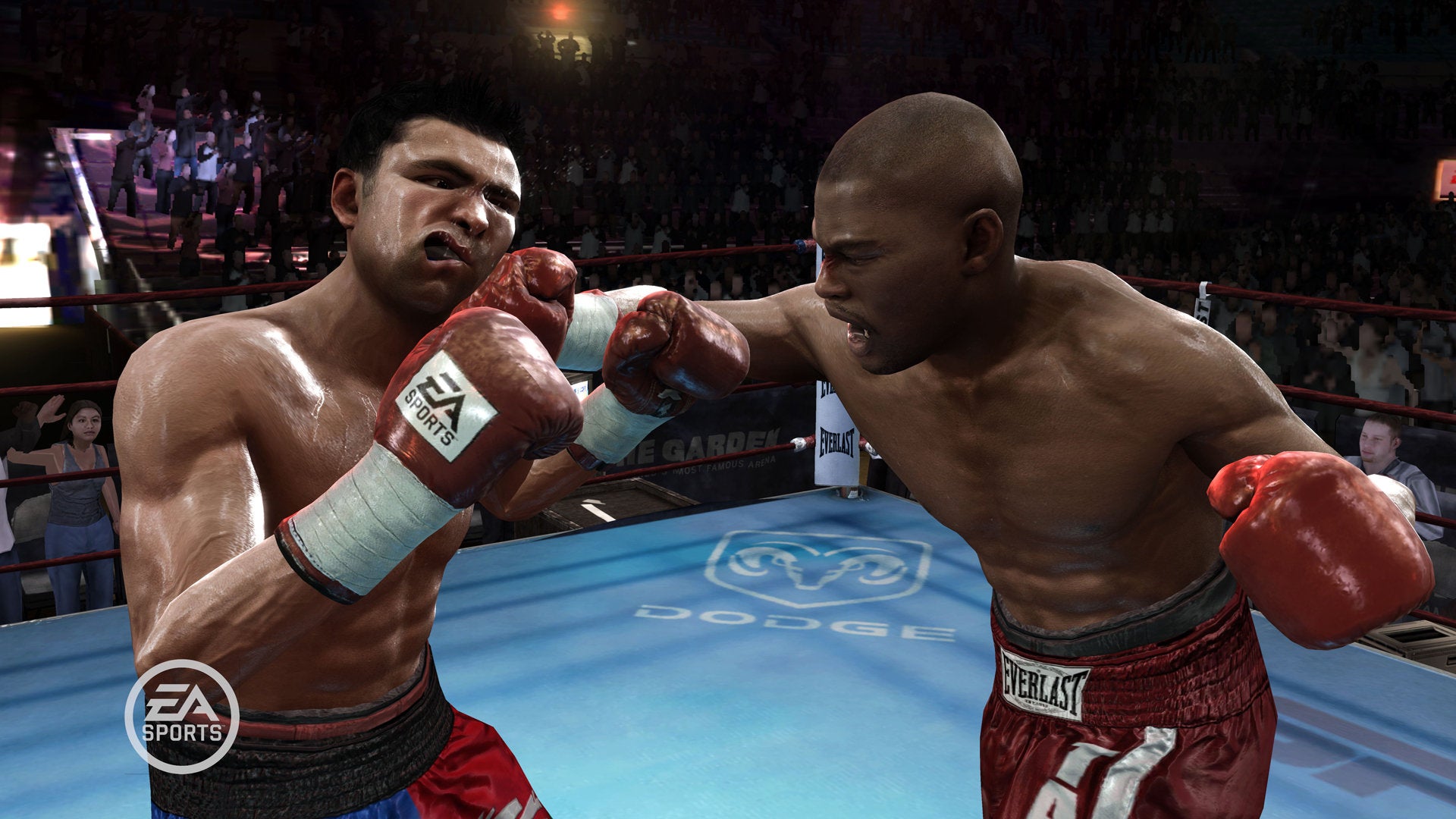 The closure, he said, was supposed to be announced during the company's quarterly earnings report a few days prior, but was delayed out of respect for the death of an EA Chicago developer. His respect quota thus fulfilled, Gibeau then proceeded to throw his employees under the bus.
"We're willing to take risks, make long-term investments, and to support teams and individuals between launches," Gibeau said. "But each team is responsible for staying on a reasonable path to profitability. Sticking to that strategy is what gives us the financial resources and flexibility to take risks on new projects. Unfortunately, EA Chicago hasn't been able to meet that standard. The location has grown dramatically in the past three years while revenue from the games developed there has not. The number of employees has grown from 49 in 2004 to 146 people currently in the new facility in downtown Chicago. As it stands, EA Chicago has no expectation of hitting our profitability targets until FY2011 or later."
It's worth emphasizing that this is from a memo to EA employees. EA was sending a message to the rest of its development force about how tenuous their own employment was with the company. It was sending a message about how the people at the bottom of the organization will be held accountable for failure long before the people at the top, the ones who decided what the profitability targets were and how best to set the studio up to achieve them in the first place. It's far from a unique strategy, in business generally or in games specifically. Activision CEO Bobby Kotick would embrace it publicly a few years later, when he told investors in 2010 that he wanted "to take all the fun out of making video games" for his workers.
"I think we definitely have been able to instill the culture, the skepticism and pessimism and fear that you should have in an economy like we are in today," Kotick said. "And so, while generally people talk about the recession, we are pretty good at keeping people focused on the deep depression."
I bring this quote up with some regularity because I think it is maybe the most truthful thing I've ever heard from the head of a AAA publisher, and because it doesn't seem to be as etched into developers' memories as it should be. Yes, publishers want to harness your passion and creativity to their own ends, but they want to do the same with your depression, your skepticism, your pessimism, and your fear.
Gerstmann-gate
It's been 10 years since GameSpot editorial director Jeff Gerstmann was fired after Eidos threatened to pull its advertising over a low review score for Kane & Lynch. GameSpot vigorously denied that characterization of events at the time, and then confirmed it as accurate some five years later when the site (under new management) acquired Gerstmann's next endeavor, Giant Bomb.
I was working on the GameSpot news desk when Gerstmann left, as well as when he came back. I have two big takeaways from the whole surreal experience. First, you should never have management without an editorial background managing editorial. Second, credibility takes years to build, a moment to destroy, and potentially forever to repair.
Acquirer survivor
One thing this column deals with on the regular is the fate of acquired studios. Most of the time, it's a grim recounting of how a promising studio was purchased to fill some sort of portfolio need of a larger publisher, and how they were shut down after a couple projects. But sometimes, these stories have a happier ending, where the acquired company enjoys success and still exists a decade down the line.
That's the case for TT Games, the parent company of developer Traveller's Tales. It was acquired by Warner Bros. Home Entertainment a decade ago, at a time when it had shipped just two Lego games (three if you count the Lego Star Wars: The Complete Saga collection of the first two). However, Warner Bros. clearly understood the potential of the licensed Lego formula. Traveller's Tales already had Lego games based on Indiana Jones and the WB-owned Batman in the works, so there was some speculation that the studio would just be put on a Lego treadmill, churning out iterations of the same game year after year with little changing besides the licenses attached.
WB UK president and managing director Josh Berger was quick to dispute that notion when asked by GamesIndustry.biz if the studio could build its success beyond the Lego franchise, saying, "Unquestionably, they already are." The result may be one of the most factually dubious headlines we've ever run on this site. The first Traveller's Tales game released after the acquisition was The Chronicles of Narnia: Prince Caspian, in May of 2008, which had been in development for Disney Interactive Studios before the time of the acquisition. By my count, TT Games has worked on 24 distinct games since then, every last one of them bearing the Lego branding.