EA improves revenues and profit in Q1, delays Dragon Age
Thanks in part to Titanfall, the publisher beat expectations to kick off its 2015 fiscal year; Dragon Age and Battlefield now pushed back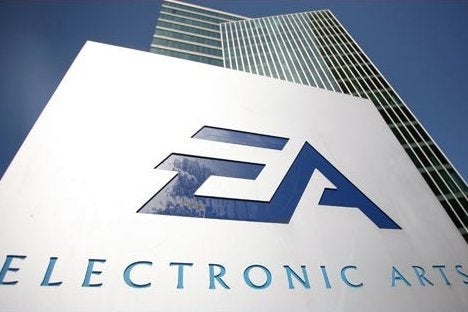 For Electronic Arts' first fiscal quarter ended on June 30, the company clearly benefitted from its blockbuster release Titanfall, as it beat expectations and improved both revenues and net income. On a GAAP basis, the publisher boosted its sales to $1.2 billion (up from $949 million a year ago) and its profit rose from $222 million to $335 million.
On a non-GAAP basis, EA's revenues climbed from $495 million to $775 million while the company improved from a net loss of $121 million to a net profit of $61 million. Importantly, digital net revenue also continued to climb and represented almost two-thirds of the company's total revenues on a non-GAAP basis. EA also noted that its trailing 12-month operating cash flow hit a record high of $964 million.
"It was a strong start to the year for Electronic Arts. We are committed to putting our players first and delivering the entertainment, innovation and creativity that our players want," said Chief Executive Officer Andrew Wilson. "Through exciting new titles and fresh content in our live services, we are well-positioned to deliver on that commitment in FY15 and beyond."
"EA delivered first quarter EPS above prior year and our guidance through a combination of revenue growth, higher gross margins and lower operating expenses," said Chief Financial Officer Blake Jorgensen. "We have gotten off to a great start and are encouraged by the trends in our industry and business."
Looking forward, EA revealed that it's delayed two key releases, but still reaffirmed its overall fiscal 2015 guidance of $4.1 billion in non-GAAP net revenue and earnings per share of $1.85. Dragon Age Inquisition now has a new launch date of November 18, while Battlefield Hardline has been moved into EA's fiscal Q4 (early calendar 2015).
EA is hoping that BioWare's newest Dragon Age will be a hot seller this holiday, and so far the buzz has been positive. Writing on the official Dragon Age blog, Mark Darrah, Executive Producer of Dragon Age: Inquisition, commented, "We appreciate the enormous support we've received from all of you to get to this point, and while this extra few weeks may not seem like a lot, I know the game you'll play will be all the better for it."