EA holding onto more Wii U announcements
Electronic Arts will be throwing more support behind the first next generation platform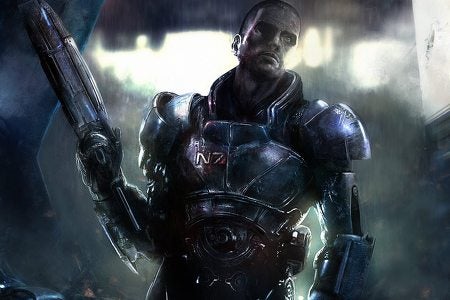 Outside of the Mass Effect 3 port teased in Nintendo's E3 2012 press event, Electronic Arts has more games planned for the new console. According to EA Labels president Frank Gibeau, the publisher has a few more games waiting behind closed doors.
"We've got a couple of more games in development for Wii U and we'll have a bigger line-up for Wii U than we did on the Wii. It is the first next-generation platform coming out so we're really supporting it," he told CVG.
"Just looking at E3 and where we're at, we wanted to hold our fire a little bit on a couple of the other games that we're working on. We'll have more announcements this summer on the rest of the Wii U line-up."
Gibeau also insisted that Mass Effect 3 would be more than just a basic port.
"We'll do some new, unique things with it on the Wii U controller and the second screen that we're innovating on. You'll hear more later this summer," he said.