EA grows digital revenue in Q1 with FIFA, Star Wars driving live services
Update: "We are energized by the success of Pokémon GO"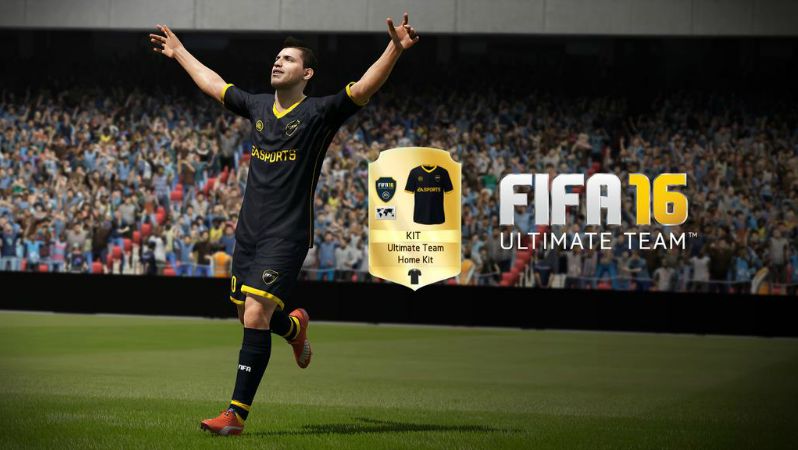 Update
During the earnings call that followed the financial results EA CEO Andrew Wilson addressed both the success of Pokémon GO and EA's plans in the VR and AR space.
"First, as a comment, I think that what that [Pokémon GO] team has done is very, very strong. It's a great blend of an IP that we have known and loved for the best part of 20 years and a new technology that introduces that to a new audience through mobile devices. What you've heard from us is that we have been working on both VR and AR for some time. We have made some announcements around VR in mobile and on console with PlayStation VR, and we're going to continue to invest there," he said.
"As you can imagine, we are energized by the success of Pokémon GO. We have tremendously strong brands that are unbelievably social in nature, where we believe that the participation at a community level through AR will just heighten that experience. And we have been working on some things for some time and we'll continue to work on those, and we'll be ready to launch them at a time where we think we can better engage communities through AR."
He added that the success of Pokémon GO hadn't "really detracted from any revenue that we're seeing in our regular mobile games."
Original story
Electronic Arts beat expectations for the first-quarter, as the publisher revealed today that Q1 revenues came in at $1.27 billion ($682 million non-GAAP). There were no significant console or PC releases in Q1 except for Mirror's Edge Catalyst, which EA publishing chief Laura Miele previously said had been meeting expectations. The company continues to grow its digital business, however, as digital net revenue was $689 million, representing 54% of the total.
"Our digital business drove this quarter, particularly outperformance from FIFA Ultimate Team on console and Star Wars: Galaxy of Heroes on mobile," said Chief Financial Officer Blake Jorgensen. "This success along with the launch of NBA LIVE Mobile gives us great confidence in our ability to operate and add new live services through the year."
It's important to recognize that thanks to the SEC's updated Compliance and Disclosure Interpretations issued on May 17, 2016, EA will no longer report its earnings on a non-GAAP basis after this quarter. "Please note that this is the final quarter that EA will be reporting any non-GAAP measure that adjusts for deferred revenue. EA will report GAAP financial measures and will also separately report financial data that EA management uses internally to calculate adjustments to its GAAP financial measures so that investors may be able to calculate measures comparable to our historical non-GAAP financial measures," the company explained in today's earnings release.
On a GAAP basis, EA's net income was essentially flat at $440 million (but beat guidance of $418 million), and the publisher decided to focus on its engagement metrics. For example, Battlefield as a franchise, led by Battlefield 4, had more than 11.5 million unique players during Q1, Star Wars Battlefront had more than 6.6 million unique players, and Madden NFL 16 unique players increased more than 20% year-over-year. Furthermore, on the mobile side, Madden NFL Mobile grew its monthly active players 25% over last year, while Star Wars: Galaxy of Heroes players averaged nearly 2.5 hours of gameplay per day, EA said. As the company has continued to push its digital presence, EA also noted that the EA Access subscriber base more than doubled year-over-year in Q1.
Looking ahead to the second quarter, EA expects GAAP net revenue of $915 million with a loss of $51 million. Q2 will see a big EA Sports push as the publisher releases FIFA 17, Madden NFL 17 and NHL 17. The big guns (bad pun intended) are coming in Q3 with Titanfall 2 and Battlefield 1.
"EA is leading our industry through innovation, with more of our biggest games powered by Frostbite, breakthrough EA Sports titles on console and mobile, and the unstoppable combination of Battlefield 1 and Titanfall 2 coming this holiday. We're looking forward to connecting more players around the world to each other through the games they love to play," said EA CEO Andrew Wilson.