EA extends UEFA exclusivity, working on multiple FIFA mobile games
Publisher's plans to expand best-selling franchise include Stadia debut in March, more markets for FIFA Online 4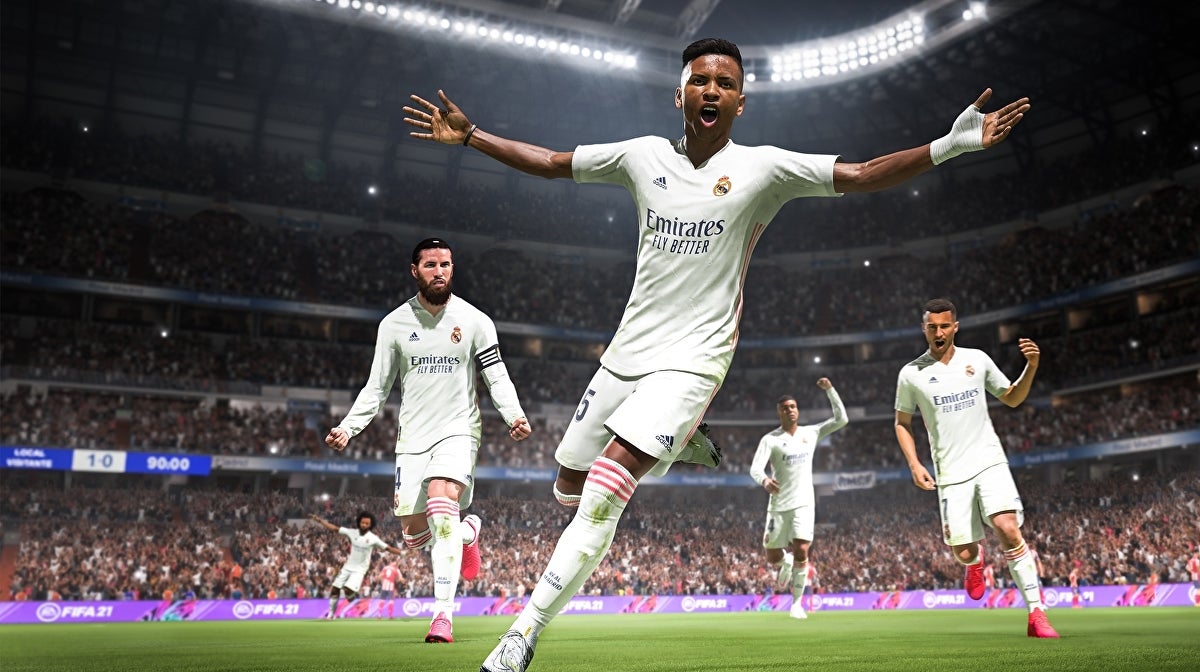 Electronic Arts has secured a licence extension with UEFA, and unveiled a number of projects designed to further solidify FIFA's position as market leader in football games.
The publisher has signed a multi-year agreement with the European football association which gives it the exclusive rights to the Champions League, as well as the Europa League and Super Cup.
EA took this opportunity to also announce that FIFA will make its debut on Google's Stadia streaming service this year, with FIFA 21 launching on March 17.
Stadia is in need of some positive news after Google announced yesterday that it had closed the internal studios responsible for developing exclusive titles, instead focusing on third-party titles and outsourcing its tech to publishers.
EA also announced a number of other expansions for the FIFA franchise, including the addition of 15 markets -- including Russia, Poland and Turkey -- to free-to-play PC offering FIFA Online 4.
The publishing claims this extends the online game's reach to potentially 80 million players across the new territories.
Finally, EA said it has six mobile FIFA titles in development, ranging from simulation to "unique arcade formats offering new ways to play for everyone."
The FIFA franchise has now sold more than 325 million units over its lifetime, with player count for FIFA 21 already tracking ahead of the record-breaking FIFA 20.