EA extends exclusivity on NFL esports
Multi-year deal confirmed as publisher says last year's Madden Championship Series quadrupled audience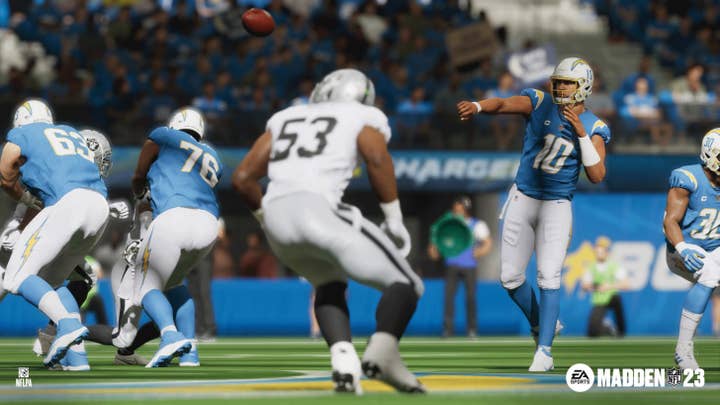 EA may not have exclusivity on NFL video games any longer, but it has kept the rights to one aspect of the license, today announcing a multi-year exclusive esports deal renewal with the league.
"As a trusted partner for more than 30 years, EA's commitment to football authenticity with Madden NFL is exemplary," said NFL VP of video gaming Ed Kiang.
"Extending our partnership with EA is another avenue for the League to grow fandom off the field and enhance the EA Sports Madden NFL Championship Series by aligning Madden competitive gaming with NFL moments. Our joint efforts will drive the type of excitement that NFL fans expect while also highlighting the best Madden players in the world."
EA noted that last year's Madden Championship Series quadrupled its average minute audience compared to the prior year's season.
Last year's MCS championship was shown on EA's Madden Twitch and YouTube channels, the NFL's YouTube channel, Watch ESPN, and the ESPN app. For the first time, it also aired as an audio stream on EA's Madden iHeartRadio App channel and was broadcast on NFL's Twitter account, as well as the NFL Channel on various streaming options, including Peacock and Tubi+.
This year's Madden Championship Series will feature a $1.7 million prize pool for the season.
Campbell's Chunky Soup has also come on board as a sponsor and purchased virtual naming rights to the MCS venue, Campbell's Chunky Stadium.