EA commits to Wii U
Riccitiello hints at major EA franchises for new console
Electronic Art's boss John Riccitiello took to the stage at the Nintendo conference today to pledge company support to the new console, the Wii U.
Noting that it was the first time he's ever been on stage alongside Nintendo, Riccitiello spoke of bringing all major company franchises to the system, from EA Sports to Battlefield and the Frostbite engine, Need for Speed and Harry Potter.
"We're changing games from a thing that you buy to a place that you go. This is a better platform that we've ever been offered by Nintendo," said Riccitiello.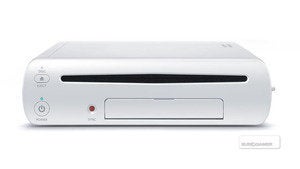 EA support follows titles shown from other publishers at the conference, including Darksiders II and Metro Last Light from THQ, Batman: Arkham Asylum and Lego City from Warners, Chost Recon Online and Assassin's Creed from Ubisoft and Sega's Aliens: Colonial Marines.