EA and Zynga settle copyright infringement lawsuit
Details of the settlement were not made available, but both companies confirmed the news today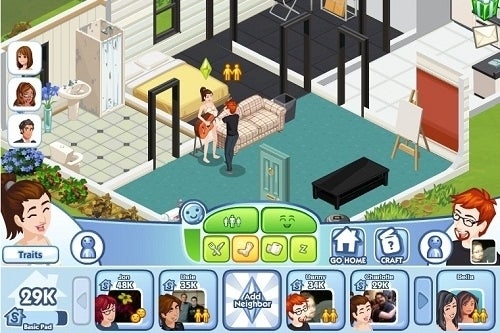 Last summer, Electronic Arts took to the courts to pursue Zynga for alleged copyright infringement. The publisher accused Zynga of essentially cloning major aspects of The Sims Social with its The Ville game. EA's Peter Moore said at the time that EA was "standing up for the industry" by battling Zynga, which quickly filed a counterclaim calling EA "desperate." Now, about six months later, the case has been settled.
Both EA and Zynga separately confirmed with GamesIndustry International that the two companies "resolved their respective claims and have reached a settlement of their litigation in the Northern District of California."
Details of the settlement are not available, and the court still has to officially approve the deal. At the time of the lawsuit filing, EA was losing a number of key employees to Zynga (and it was alleged that they were providing Zynga with trade secrets), but the social space changed enormously in the months ahead, leading to EA's no longer seeing it as a growth sector for its business. Zynga subsequently underwent its own employee exodus while its stock plummeted. At this point, a settlement was likely in Zynga's best interests.