E3: Microsoft announces Xbox One S, Scorpio and Play Anywhere
Smaller, more powerful version of hardware revealed alongside "generationless future" machine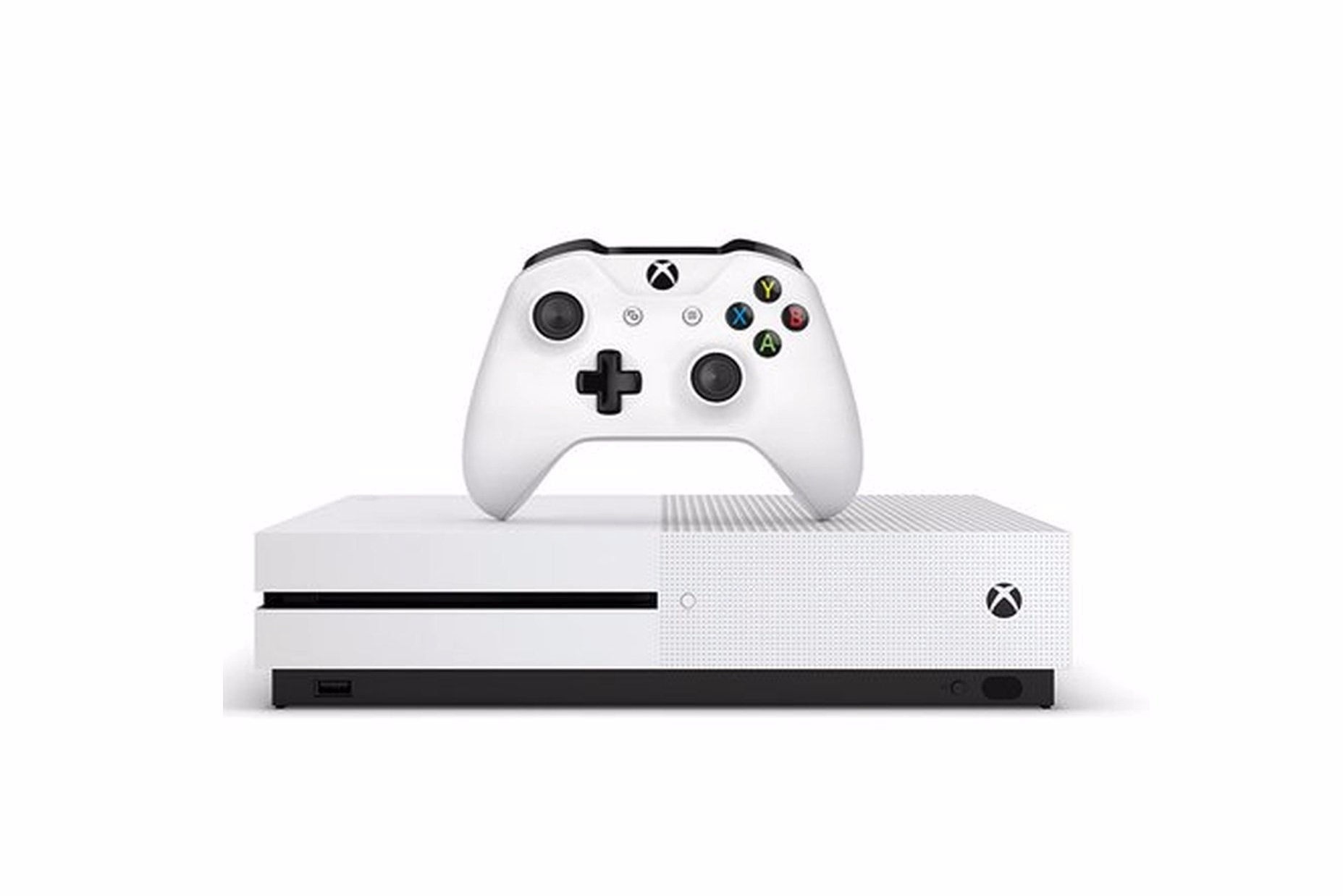 Microsoft got right down to business at its E3 conference with a new hardware announcement for the Xbox One S. The new version of the console is 40 percent smaller than the original, and will launch in August for $299. Microsoft has said it will support 4K Ultra HD video and Blu-ray, as well as HDR gaming.
The smaller size of the hardware is particularly impressive considering Microsoft has also integrated the power supply, a significant external brick in the original Xbox One, into the main casing. The system will apparently come in multiple configurations, with hard drives holding up to 2TB. Additionally, the system will roll out with a new white controller that features increased range and textured grips.
As expected, Microsoft is also touting the increased compatibility between Xbox One and Windows 10 PCs. The company will roll out Xbox Play Anywhere with Gears of War 4. The cross-buy functionality will allow those who purchase the game to play on either platform, switching back and forth with consistent stats, achievements, and other features. Halo Wars 2, Scalebound, and Ark: Survival Evolved will also support Xbox Play Anywhere.
Microsoft head of platform engineering Mike Ybarra also announced a number of new features coming to Xbox Live. First, Ybarra indicated a fall update will add background music functionality and the Cortana Windows 10 feature to Xbox One. Additionally, Microsoft will let users choose their preferred language for the system regardless of which region that system is tied to.
He then talked about three more features that will be rolled out this fall that were among the most requested for Xbox Live. There's Xbox Live Clubs (social groups for people who share similar interests), Looking for Group (a multiplayer want ads of sorts), and Xbox Live Arena, a new tournament platform that will let players of certain games easily set up their own competitive gaming events. FIFA was confirmed for Xbox Live Arena support, but only given a time frame of "in the coming years."
As for games, Microsoft showed off plenty of those. One of the bigger reveals was for this holiday's Dead Rising 4, which features original protagonist Frank West returning for a Christmas-themed entry that appears to skew more toward absurd humor than the grimmer third entry in the series. Microsoft also introduced Forza Horizon 3, which takes the racing series to Australia, and co-op zombie survival game State of Decay 2.
The show also gave new looks at Halo Wars 2, Sea of Thieves, Gears of War 4, Scalebound, and Recore, as well as multiplatform titles like Final Fantasy XV, and Tekken 7 (featuring Street Fighter's Akuma). And on the indie side of things, Microsoft devoted stage time to Compulsion Games' We Happy Few and PlayDead's eagerly anticipated follow-up to Limbo, Inside.
And to cap off the show, Microsoft announced Project Scorpio, new hardware that the company promises will take gaming "Beyond Generations" in late 2017.