E3 media study shows declining media attendance, coverage
Update: ESA says over 3,700 members of the media attended E3 in 2019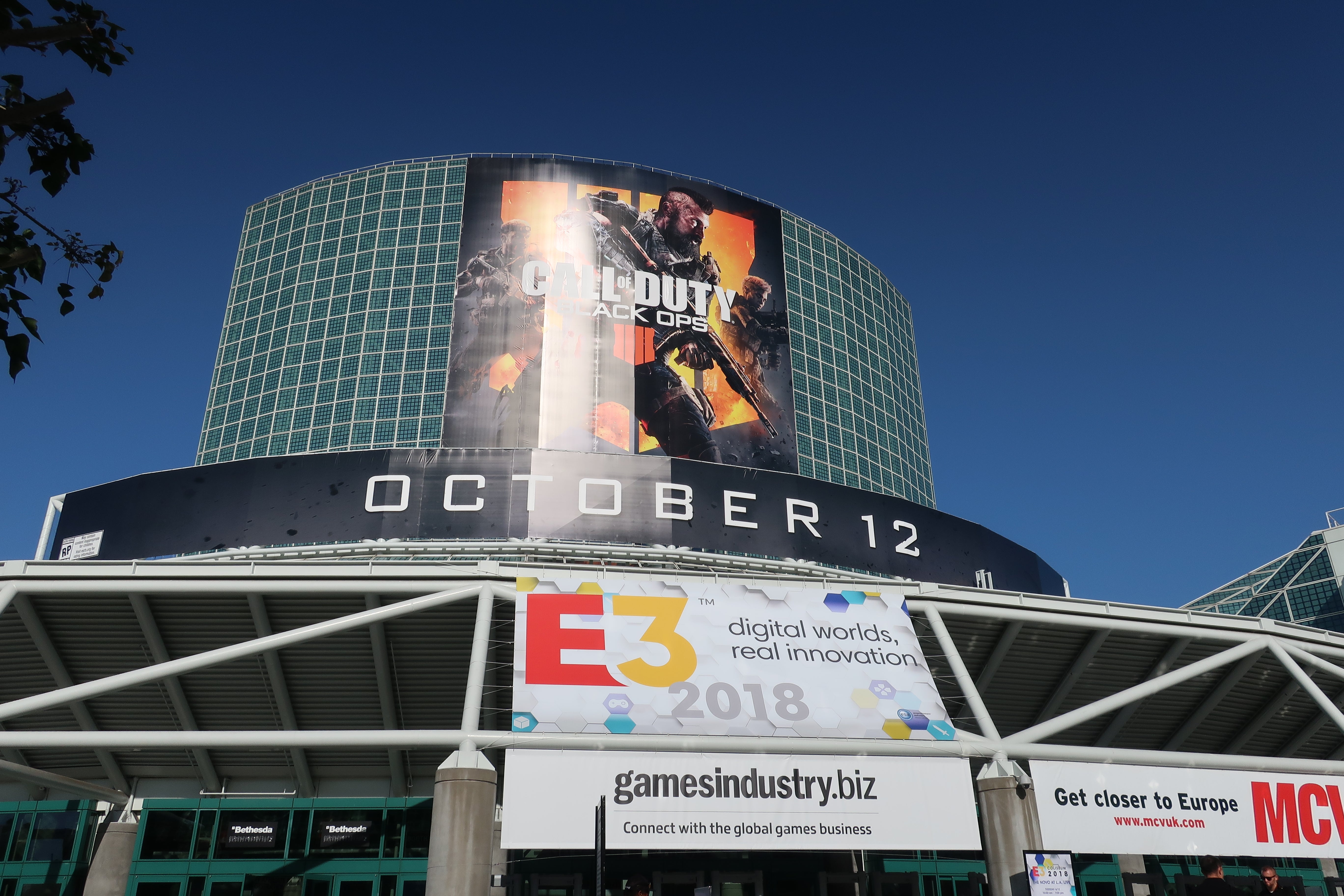 Original story: E3's identity crisis has been a recurring headline for the past three years, ever since the ESA's choice to open its doors to the public in 2017. But how, if at all, has it affected one of the convention's major staples: media coverage of new games?
Evolve PR has published a detailed report analyzing the effect of E3's recent shifts in focus on media attendance and coverage. Using a mix of its internal data and E3 media lists, Evolve sampled 10% of the attending traditional online media outlets and 10% of attending influencers and looked at the coverage produced by the groups.
"There are two major factors that pushed us to do this new round of research: The first is the introduction of a major public presence to the show, which started a few years back but has grown significantly since then," reads Evolve's analysis by client support and research coordinator Matt Broitman. "The second factor is that a number of larger companies have been dropping out or otherwise reducing their presence at the show. These factors have fundamentally started to change the nature of E3, away from an all-encompassing industry-focused event, and toward a more public showcase or convention akin to PAX."
First, the report broke down total media attendees, with numbers for individual attending media members taken from ESA's official E3 lists as follows:
2016: 2492
2017: 3000
2018: 1831
2019: 2024
Broitman notes that alongside a drop in total channels from 2017 to 2018, 2018 to 2019 saw a drop in what Evolve considers "relevant" channels, or ones it sampled for the remainder of its analysis -- essentially excluding things like duplicate entries or research outlets.
"There are a number of factors that could lead to this drop," Broitman writes. "For instance, we do know that a large number of outlets have shut down in the last two years, which would account for some of the decrease. We also re-classed podcasts into the Influencer sample rather than the Traditional Media sample with this round of study, which would impact the numbers slightly as well.
"That said, even taking those things into consideration, the cold fact remains that a much smaller number of relevant outlets attended E3 this year as compared to 2017, which of course resulted in less coverage overall."
He also adds that while the ESA says they have more media attending than ever, press members from smaller outlets may have been relegated to public badges in recent years.
In total, Evolve's traditional media sample produced 1217 pieces of first-hand, show floor coverage -- on average, 4.2 more articles per outlet than in 2017, but also 40% less total articles than in 2017. Previews were down roughly 5% from 2017, while interviews were up roughly 5%. And of 240 games covered in total, about 40% only saw a single article or mention within the two weeks following E3.
On the influencer side, Broitman notes that YouTube and Mixer saw an increased presence in 2019, in part due to Microsoft inviting large numbers of Mixer streamers. Of 34 sample channels, 47 pieces of coverage were produced, with Broitman concluding that "with so little to work with from this side of the sample, there really isn't much that can be said beyond that attending Influencers just aren't creating coverage at E3, at least not in the volume that might be desired."
Broitman concludes that with declining media attendance, increasing public presence, the ease of covering the show news from home, and large names such as Sony, Activision, and EA opting to skip the show floor in recent years, E3 "looks to be in rough shape."
"The pool of first-hand coverage that came out of E3 this year has shrunk comparatively, and what remained went even further to those big names, leaving smaller titles high and dry," he said. "This results in E3 having lost its identity and failing to excel in any given category; it's too expensive to be a public focused show like PAX, too crowded and public to be an industry-focused event like GDC or DICE, and too broad and loud to generate the undivided attention that larger-scale in-house efforts like a Nintendo Direct or even a basic press tour can produce."
It's possible that E3 may be moving even further away from its once business and media priority. Earlier this year, documents came to light showcasing plans to refocus E3 into an event centered around celebrities, consumers, and influencers, adding more consumers badges in future years and restructuring the hall to allow for "queuetainment," or direct marketing opportunities toward those standing in lines.
Broitman notes that while the report was published in November, it was written before the ESA leaked four years' worth of E3-attending media's personal information and thus does not take those developments into account.
Update December 5, 2019: The ESA has reached out to GamesIndustry.biz and provided the following statement in response to Evolve's report:
"E3 continues to be an exciting, premier event for the video game industry, as evidenced by the growth in media participation to more than 3,700 attendees in 2019. Evolve PR's report is not based on the full attendee list, which allows media participants to opt-out of having their information shared. Moreover, the report does not acknowledge E3 2019's increased international media footprint, as well as growing interest from mainstream consumer broadcast-only outlets. Through efforts including national satellite television and radio tours, E3 2019 experienced significant growth in broadcast reach, driven by segments that aired more than 2,000 times."