E3 2014: Xbox offers up a banquet of games
Microsoft dedicates its entire 90-minute presentation to tons of games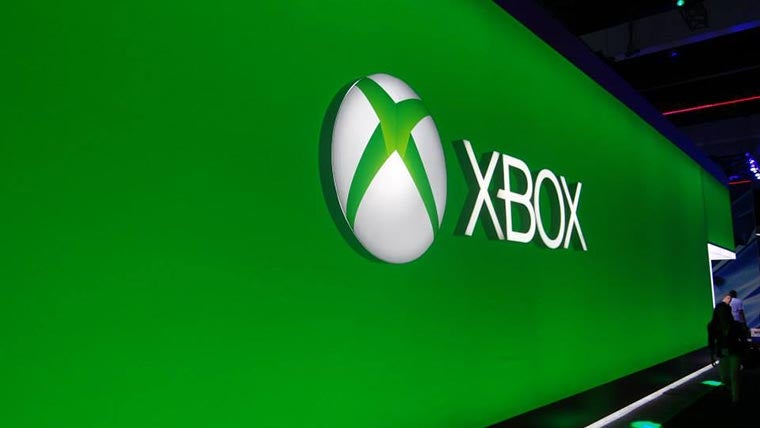 Perhaps to erase any doubts about just how serious Microsoft is when it comes to showing that the Xbox One is a games machine and not just an entertainment hub, today at its E3 2014 media briefing the company went full throttle showing a plethora of games coming this year, next year and beyond.
Microsoft's Phil Spencer, head of Xbox, noted that Xbox shares "a common purpose with our friends at Sony, Nintendo" and all publishers to "showcase the potential of games."
Things began with Sledgehammer Games' Call of Duty: Advanced Warfare, which Spencer said is the "beginning of new era" for Call of Duty. Xbox gamers will be first to play all of the add-on content for the title. Up next, Dan Greenwalt of Turn 10 announced that the Nurburging course will be available starting today in Forza 5 for free. Additionally, the team showed off Forza Horizon 2, which is built on Forza 5's graphics engine, introduces a day/night cycle and dynamic weather. It launches on September 30.
After a trailer from 2K for Evolve, the next big spotlight was given to Ubisoft's Assassin's Creed Unity. "Explore our biggest playground ever," Ubisoft boasted. For the first time you'll be able to form your own brotherhood and join up to three friends on Xbox Live, the publisher said.
More big titles were then teased: Dragon Age Inquisition from BioWare (October 7), Insomniac's Sunset Overdrive trailer (Xbox One exclusive on October 28), Dead Rising 3 Arcade Adventure (up to 4 players online, all new DLC available now for Dead Rising 3), Disney Fantasia Music Evolved and Dance Central Spotlight (digital only game for Xbox One this September).
Another headliner for Xbox One will be Fable Legends. Lionhead's David Eckelberry said, "Our vision is more than for just a cooperative Fable." In the game you have the option of playing as the villain, which brings a whole new perspective to the game, basically letting you control the game from above like a malevolent god. The multiplayer beta begins this fall.
Project Spark was shown next. The game creation software is coming this holiday, and Microsoft teased Conker at the end of the trailer, as he chainsawed through a logo. "Almost 10 years without a new game, guess we'll have to make our own," Conker said.
For gamers with a passion for unique art styles, Microsoft then showed an Xbox One exclusive called Ori and the Blind Forest, which felt very much inspired by the great Miyazaki.
Then Microsoft transitioned to its biggest franchise of all: Halo. 343's Bonnie Ross came out to describe that Master Chief is about to begin "a deeply personal journey." Not only is Halo 5 coming, but on November 11, Microsoft will launch Halo: The Master Chief Collection, which enables fans to play through the whole saga. November marks the 10-year anniversary of Halo 2, so as part of the collection, the game is getting a full makeover treatment. Halo 2 Anniversary will recreate six iconic multiplayer maps with power of Xbox One. The Master Chief Collection also includes a Halo Nightfall digital video series, and perhaps the biggest selling point: access to the Halo 5 Guardians beta.
Following the Halo orgy, Microsoft went on to show what's coming in 2015 and beyond. First a trailer for Inside from Limbo dev Playdead was shown. It's first on Xbox in 2015. Chris Charla, director of ID@Xbox, also took the stage to note that "hundreds of games are coming from independent devs" and they showed a quick trailer to tease some of those titles.
Other titles then shown included Rise of the Tomb Raider (holiday 2015), CD Projekt Red's The Witcher 3: Wild Hunt, a new Phantom Dust from creative director Ken Lobb, Tom Clancy's The Division (new content first on Xbox One), Platinum Games' Hideki Kamiya's next original game, exclusive to Xbox One, called Scalebound, and finally a new Crackdown game from David Jones. "Time to reimagine your open world gaming experience," Jones quipped.
Spencer then closed out the show, noting that it's Microsoft's "commitment to make Xbox One the best place to play games" and the company will "continue to invest to bring the best creators to Xbox One."
"We will continue to listen to you, our community, we will continue to make Xbox One for you. Thank you for helping us shape the future of the new Xbox," he closed.