E3 2014: Sony puts big focus on games
While last year was all about the hardware, Sony put its foot on the software accelerator for this E3 [Update: GTA V also on Xbox One]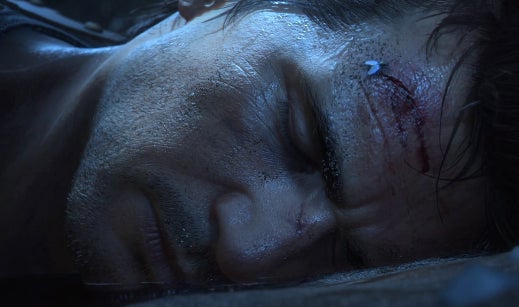 Similar to Microsoft's briefing from this morning, Sony came to E3 2014 with one clear goal in mind: to show why its platforms should appeal to consumers with top software. Group president and CEO Andrew House kicked things off by noting that Bungie's Destiny perfectly embodies what PlayStation is all about: great visuals, great gameplay and most of all, being connected to a large community. Sony is going all in on Destiny, as PS4 gamers will be first to get the beta on July 17, and this Thursday they can play Destiny's first look alpha. Moreover, Sony will be selling a new Destiny PS4 bundle with a glacier white PS4 on September 9.
Sony continued its conference with a number of trailers for upcoming titles, including the recently delayed The Order 1886, a new game about two souls called Entwined (PS4 version now available for $9.99 with PS3 and Vita to follow as part of cross buy), Media Molecule's LittleBigPlanet 3 (which introduces new characters to join Sack Boy), and a brand-new title from From Software called Bloodborne (coming 2015).
Next up was Far Cry 4, which looks more and more impressive with each new portion we see of it. Better yet, Sony's Adam Boyes took the stage to announce a novel feature for the game: when you buy Far Cry 4, you can invite PSN friends to join your world even if they don't have the game.
The barrage of game announcements continued - A Dead Island 2 video was shown, a Last of Us themed dungeon was announced for Diablo 3, another trailer for Battlefield Hardline was shown, and thanks to a new partnership with Paradox Interactive Magicka 2 Learn to Spell Again was announced for PlayStation. Following those, fans got excited to hear that after 15 years Double Fine will be remastering Grim Fandango, and Sony reached an agreement with Devolver Digital, so that many of its titles will be making their console debut on PS platforms - Bro Force, Titan Souls, Not a Hero, Hotline Miami Wrong Number and The Talos Principle.
Then Sony announced that Suda51's next Grasshopper Manufacture game will be a PS4 exclusive in 2015. The appropriately named Let It Die looked quite gruesome. On the other side of gruesome was the new game from Giant Squid called Abzu, which looks beautiful thanks to the art style from Matt Nava of Journey fame - Abzu will make its exclusive console debut on PS4. Similarly gorgeous was a new trailer for Hello Games' No Man's Sky, and Sean Murray briefly took to the stage to talk about the procedural universe, which should ensure that everyone's journey in the game is unique.
Switching gears, Andrew House came back on stage to take a minor jab at Microsoft, noting that the PlayStation Camera was always sold as a choice but that it's "far exceeded expectations," and now Sony is taking it in another dimension with VR headset Project Morpheus. While he noted that there are a couple demos at E3, sadly not much new detail was shared.
As the show continued, Jack Tretton replacement Shawn Layden made an appearance and talked about how important Sony thinks free-to-play will be on consoles. He said it'll "explode in the coming years" and Sony has over 25 free-to-play games coming this year already.
Layden also shared the news that PlayStation Now is starting its open beta on PS4 in North America on July 31, and shortly after that PS Now will become available on PS3 and PS Vita. Sony is also planning to bring the PS Now experience to "select Sony Televisions," but exact details on that were not mentioned.
Meanwhile, although PS Vita has become somewhat of a tool for Sony to showcase Remote Play and PS Now, Sony did promise that the platform by itself still "will remain a key pillar for us" and the company has more than 100 Vita titles in development today.
Moving ahead, Sony made another important platform announcement: PlayStation TV will be coming out for $99 this Fall, and a bundle that includes a DualShock 3, an 8 GB data card, an HDMI cable, and a copy of The Lego Movie Video Game will be available for $139. Sony noted that Disney Infinity 2 will be coming to Vita and PlayStation TV next year.
While the vast majority of the press event was about games, Sony did briefly remind us that they are an entertainment company as well, and that will prove to be a good thing for comics fans. Sony is bringing an original video series called Powers to PlayStation. It's from one of the highest selling Marvel writers, Brian Michael Bendis, and will be available in the US in December. Not only that, but every PSN user gets to watch first episode for free, while PS Plus subscribers can view the entire series for free; Sony is expecting to include more free video content for PS Plus members going forward.
Sony then provided an update on the Ratchet and Clank film, noting that it and a reimagining of the Ratchet and Clank game are coming to PS4 in the first half of 2015. Speaking of remasters, The Last of Us for PS4 was announced for July 29, 2014.
Closing out the conference, Sony revealed some heavy hitters, including a trailer for Metal Gear Solid V: The Phantom Pain, Batman Arkham Knight, and GTA V, which is coming to PS4 this fall, taking full advantage of PS4 according to Andrew House. He also noted an interesting feature: the current community of PS3 and Xbox 360 players can transfer their progress in GTA V to PS4. Finally, what would a Sony show be without Uncharted? Sony ended on a trailer for the new title, Uncharted 4: A Thief's End, which is coming in 2015.
Update: After the press conference, Rockstar issued a press release noting that GTA V will be coming to PC and Xbox One as well as PS4, and the data transfer that Andrew House was referring to only applies to the progress made in GTA Online, not the full GTA V game.