Dust 514 abandons cover-charge, now entirely free-to-play
CCP Games admits that mandatory purchase of in-game currency was "confusing" players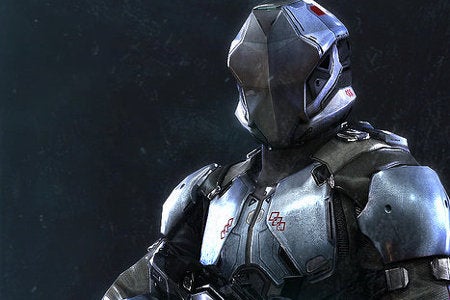 CCP Games' online first-person shooter Dust 514 has abandoned its "cover charge" in favour of going entirely free-to-play.
In an interview with Eurogamer, executive producer Brandon Laurino explained that CCP's initial plan to make players purchase a set amount of in-game currency was, "a relatively confusing proposition."
"We wanted to make it unambiguous that this is a free-to-play game," he said. Laurino also offered reassurance that Dust 514's micro-transaction store wouldn't sell any items that offered an unfair competitive advantage.
"It's very important as we take steps into this topic to unambiguously state that it is not a pay to win game. There is no micro-transaction that you can do that gives you an unfair advantage over someone who hasn't paid anything."
"It's the classic micro-transaction dynamic of, 'I can pay and get this item,' or, 'I can invest my time and get this item.' But neither of those options will give me an unfair advantage over the other."
Laurino estimated that Dust 514 already has around 1,000 micro-transaction items, though they won't all be available at launch. Prices start at "a penny sort of value," and Laurino claimed that "nothing is off the table" in terms of pricing the most expensive items.