DuckTales makes a staggering last-minute comeback in EMEAA charts
Disney platformer rockets to No.3 before being delisted from stores (you already know what No.1 is)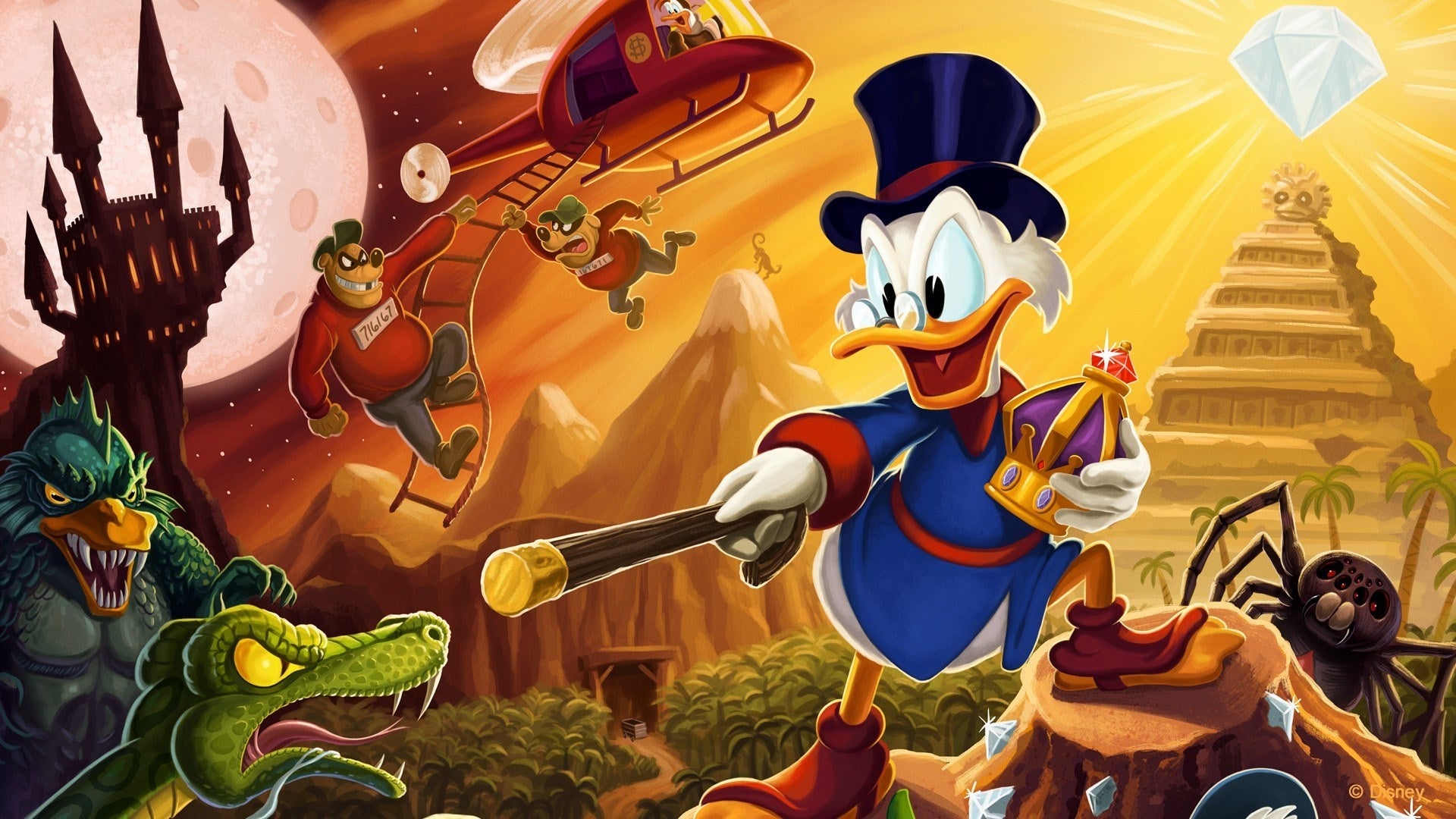 Life is like a hurricane in the EMEAA charts as one title pogo jumped up the combined physical and digital rankings by more than 1,000 places.
That title is DuckTales: Remastered, Capcom's 2013 remake of the classic 8-bit Disney platformer. With the license set to expire, the publisher knocked 75% off the price before the game was delisted -- and fans have flocked to it.
DuckTales was the third biggest selling game of the week in the combined charts -- last week, it was No.1,191 -- and No.2 in the digital rankings, up from No.709. Being a download-only game, it naturally doesn't feature in the retail charts.
Sadly, Scrooge McDuck's last hurrah wasn't enough to unseat Grand Theft Auto V. Rockstar's evergreen seller is yet again No.1 in both the combined and digital charts, and third in the retail rankings.
Nintendo holds on to the top spot in physical sales. While Fire Emblem: Three Houses drops to No.5, Super Mario Maker 2 is up one place to No.1.
Elsewhere in the combined charts, there's a new entry in the Top 10 as Paradox's Age of Wonders: Planetfall debuts at No.7. This has been driven entirely by digital sales as, despite having a boxed released, the game does not appear in the Top 50 physical charts. It's No.3 in digital.
Here's the top ten best-selling games by units (combined digital and physical) in EMEAA for the week ending August 11:
| Last Week | This Week | Title |
| --- | --- | --- |
| 1 | 1 | Grand Theft Auto V |
| 4 | 2 | Crash Team Racing Nitro-Fueled |
| 1,191 | 3 | DuckTales: Remastered |
| 7 | 4 | F1 2019 |
| 3 | 5 | FIFA 19 |
| 6 | 6 | Super Mario Maker 2 |
| New Entry | 7 | Age of Wonders: Planetfall |
| 12 | 8 | Red Dead Redemption 2 |
| 24 | 9 | Need For Speed: Payback |
| 11 | 10 | Mario Kart 8 Deluxe |
Participating companies in the GSD charts (run by B2boost on behalf of ISFE) are Activision Blizzard, Bandai Namco, Capcom, Codemasters, EA, Focus Home Interactive, Koch Media, Microsoft, Milestone, Paradox, Sega, Sony, Square Enix, Ubisoft and Warner Bros.
Digital data includes games sold in Australia, Austria, Bahrain, Belgium, Bulgaria, Croatia, Cyprus, Czech Republic, Denmark, Finland, France, Germany, Great Britain, Greece, Hungary, Iceland, India, Ireland, Israel, Italy, Kuwait, Lebanon, Luxembourg, Malta, Netherlands, New Zealand, Norway, Oman, Poland, Portugal, Qatar, Romania, Russia, Saudi Arabia, Slovakia, Slovenia, South Africa, Spain, Sweden, Switzerland, Turkey, Ukraine and UAE.
Physical data includes all games, but only those sold in Belgium, Denmark, Finland, France, Great Britain, Italy, Netherlands, Norway, Poland, Portugal, Spain, Sweden and Switzerland.