DriveClub delayed for PS Plus
The game has been suffering from server issues and Evolution is holding back the release of the PS Plus version as a result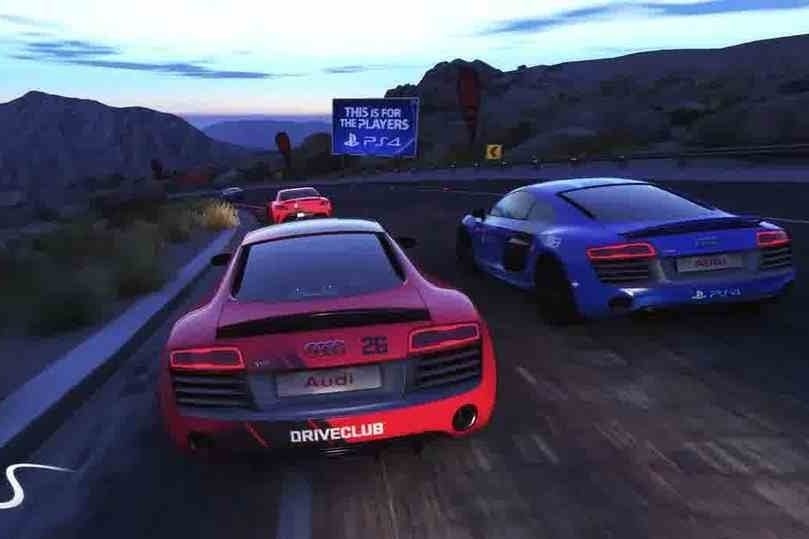 Evolution Studios announced on its Facebook page today that it's deliberately holding back the PlayStation Plus release of DriveClub, as the developer works to sort out its server problems with the racing title.
"We are dedicated to delivering a dynamic and socially connected racing game that everyone can enjoy, and along the way we're facing new challenges which we haven't encountered as a development team before. We are seeing a lot of activity and new social behaviours right now, but unfortunately this is pushing the servers to their absolute limits," Evolution said.
"We are sorry if you are having a hard time getting online as we know many of you are. Please be aware that the game will automatically keep trying to connect you. Once you're online, you should have no further problems during your session."
The developer noted that updates to improve connectivity and game stability are on the way, but that in the meantime the studio will have to hold back the release not only of the PS Plus edition but also the My DriveClub app.
"To our PS Plus fans, we're sorry you're having to wait longer to play, but we want to ensure that when you come on board, you get the best experience possible," Evolution continued. "Rest assured, if you've pre-ordered the full game upgrade from the PS Plus Edition, you will still get the full version of DriveClub digitally, and if you can't get online you'll be able to get started offline like everybody else with single player mode as you start your DriveClub tour. You'll still be able to earn fame, unlock cars and get to grips with all of the options for playing and creating your own events and challenges - and everything you do will be synchronised with the servers when you do get connected, so you can set-up a bunch of challenges to send out to your friends as soon as you are able to join each other online."
DriveClub would appear to have had a troubled development, as it was originally planned to be a PS4 launch title, then got moved into early 2014, and finally shipped just this week. Reviews have been somewhat mixed (72 on Metacritic), with our sister site Eurogamer awarding the title a six out of ten.
"The problem with DriveClub is that it's just competent. You'll drive some fast cars in some arresting environments. You might even have fun, in between getting clobbered with penalties. But there's no romance to it. No passion," wrote Eurogamer's Mike Channell. "What there is, however, is the lingering sense that the gaps were supposed to be filled by the much-touted social features."