Dragon's Dogma returns to Japanese charts with Dark Arisen
Tomodachi Collection holds first place as Tomb Raider and Bioshock Infinite also make the top ten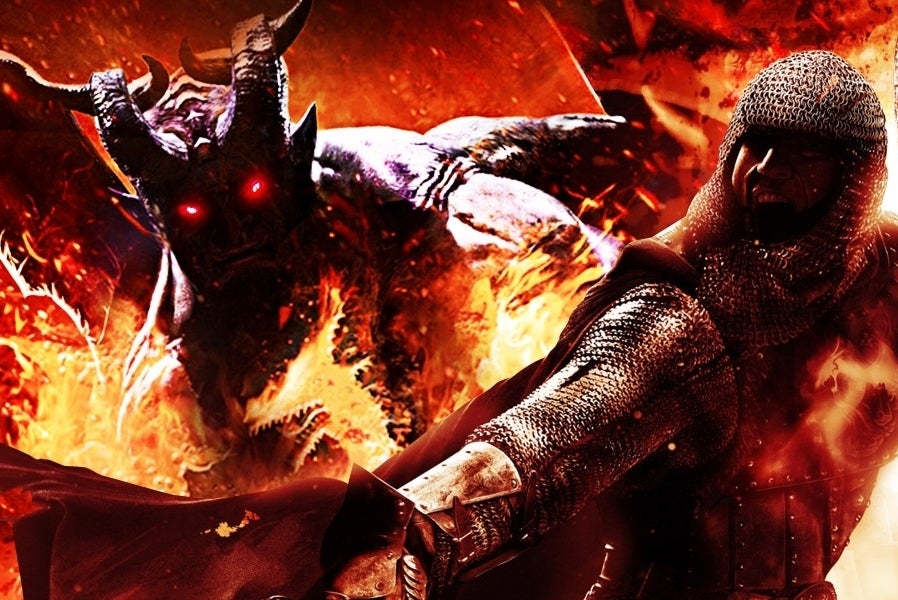 Crystal Dynamics' Tomb Raider entered the Japanese software chart in fourth place last week, but no new entry was able to wrest the top-spot from Nintendo's Tomodachi Collection: New Life.
According to a report on Gematsu, the highest new entry was Capcom's Dragon's Dogma: Dark Arisen, an expansion for its critically admired RPG, which enjoyed significant commercial success in Japan. On a busier week for major releases, Dark Arisen's 125,000 sales may not have captured that second spot, but no other new release sold even a third of that figure.
For Crystal Dynamics, however, Tomb Raider's 35,320 sales on PlayStation 3 may well be viewed as a victory. Very few games developed in North America or Europe trouble the upper reaches of the Japanese software charts, and still fewer make it into the top 5.
A fact Irrational Games knows all too well. Bioshock Infinite may be attracting plaudits and selling millions elsewhere in the world, but the PlayStation 3 version only just scraped into the top 10 in Japan with 15,747 sales. The game's Xbox 360 version made it to the top 20 - unusual for a Western game on Japan's least loved console - with 7,838 sales.
In the hardware charts, the PlayStation Vita enjoyed a significant proportional surge that, due to its generally sluggish performance, only translates to about 6,000 extra units over the previous week. Despite losing around 20,000 sales, Nintendo's 3DS remains the comfortable winner, outperforming Sony's handheld by a factor of two.
The full software chart is below, with lifetime sales in parentheses:
1. [3DS] Tomodachi Collection: New Life (Nintendo, 04/18/13) - 144,903 (549,761)
2. [PS3] Dragon's Dogma: Dark Arisen (Capcom, 04/25/13) - 125,363 (New)
3. [3DS] Luigi's Mansion: Dark Moon (Nintendo, 03/21/13) - 38,884 (596,155)
4. [PS3] Tomb Raider (Square Enix, 04/25/13) - 35,250 (New)
5. [PS3] Steins;Gate: Senkei Kousoku no Phenogram (5pb., 04/25/13) - 34,292 (New)
6. [3DS] Animal Crossing: New Leaf (Nintendo, 11/08/12) - 31,711 (3,128,270)
7. [PSV] Photo Kano Kiss (Kadokawa Games, 04/25/13) - 30,172 (New)
8. [PSP] Horizon in the Middle of Nowhere Portable (Kadokawa Games, 04/25/13) - 26,030 (New)
9. [PS3] Naruto Shippuden: Ultimate Ninja Storm 3 (Namco Bandai, 04/18/13) - 17,836 (105,496)
10. [PS3] BioShock Infinite (2K Games, 04/25/13) - 15,747 (New)
11. [PSP] Seven Dragon 2020 II (Sega, 04/18/13) - 15,180 (88,877)
12. [PS3] Mugen Souls Z (Compile Heart, 04/25/13) - 13,121 (New)
13. [360] Dragon's Dogma: Dark Arisen (Capcom, 04/25/13) - 9,483 (New)
14. [3DS] Detective Conan: Marionette Symphony (Namco Bandai, 04/25/13) - 9,265 (New)
15. [PSV] Labyrinth Cross Blood Infinity (Cyberfront, 04/25/13) - 9,006 (New)
16. [360] Steins;Gate: Senkei Kousoku no Phenogram (5pb., 04/25/13) - 8,821 (New)
17. [360] BioShock Infinite (2K Games, 04/25/13) - 7,838 (New)
18. [PS3] The Legend of Heroes: Trails in the Sky Second Chapter HD Edition (Falcom, 04/25/13) - 6,847 (New)
19. [Wii] Taiko Drum Master Wii Super Wonderful Edition (Namco Bandai, 11/29/12) - 6,197 (459,453)
20. [3DS] New Super Mario Bros. 2 (Nintendo, 07/28/12) - 6,098 (2,008,494)
The full hardware chart is below, with the previous week's sales in parentheses:
1. 3DS XL - 37,536 (57,089)
2. PlayStation Vita - 21,399 (15,011)
3. 3DS - 17,897 (18,833)
4. PlayStation 3 - 14,682 (13,915)
5. Wii U - 8,262 (8,798)
6. PSP - 7,536 (7,816)
7. Wii - 1,660 (1,379)
8. Xbox 360 - 490 (515)