Dragonplay secures $14 million in funding
Israeli gaming company focusing on casino games gets massive investment from Accel Partners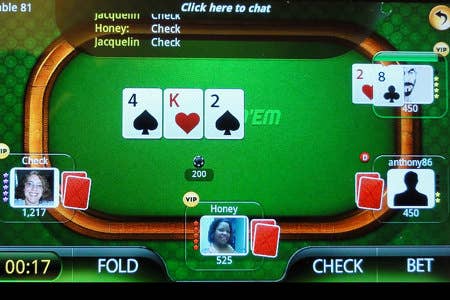 Dragonplay, a social and mobile games firm based in Tel Aviv, Israel, has announced over $14 million in Series A investment primarily led by Accel Partners. The developer is pushing for a unique twist on casino-type games that will be focused on iOS, Android and other social and mobile platforms. Dragonplay has already been able to secure a leading slot on Android's "Highest Grossing" chart with over 12 million downloads and 2 million monthly active players in Live Holdem Poker Pro.
"Dragonplay benefits directly from the spectacular growth of Android (estimated at more than 800,000 new activations per day), the emergence of smartphones as a primary gaming platform and the impressive growth of the virtual goods market," says Adam Valkin, partner at Accel Partners who has joined the board of Dragonplay. "This together with Dragonplay's cross-platform approach and the team's excellent performance to date suggests that the company is well positioned to continue its rapid growth."
The firm got started in 2010, working to great success through smaller titles like Farm Slots, Sea Battle and Live Blackjack. Dragonplay has seen rapid growth, becoming a leading developer and publisher on the Google Play market.