Dr. Mario World game shutting down in November
Title is Nintendo's worst performing mobile game in terms of lifetime revenue and installs (not including Miitomo)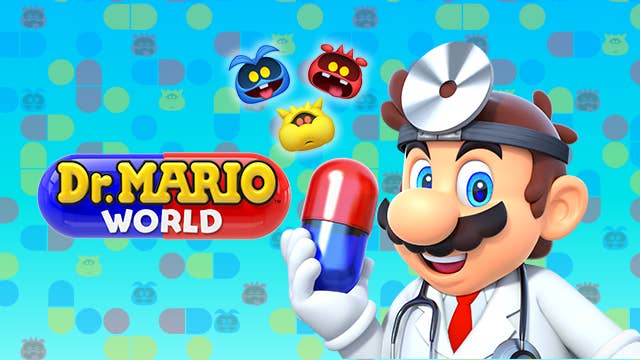 Nintendo has announced that match-three mobile title Dr. Mario World will close down later this year, two years after its launch.
The game's last day will be October 31st, and the service will end on November 1st. Additionally, Dr. Mario World's premium currency, diamonds, will no longer be available for purchase from today.
Nintendo unveiled the news in an end of service notice earlier today, but did not share any further information on the game's closure.
Dr. Mario World is Nintendo's worst performing mobile title to date, generating 13 million installs and $13.9 million in overall revenue since its launch in July 2019, according to data from Sensor Tower. Five of those 13 million installs were generated in the game's launch week.
For contrast, Fire Emblem Heroes is Nintendo's best performing mobile title, generating $891.5 million since its launch in February 2017. Fire Emblem is followed by Animal Crossing: Pocket Camp which has made $242.1 million since its launch in October 2017, and Mario Kart Tour, which has generated $222.3 million since September 2019.
While Fire Emblem Heroes has made the most money, it is one of Nintendo's lesser downloaded titles with just 17.4 million lifetime installs.
In terms of installs, Nintendo's best performing mobile offering is Super Mario Run -- the company's only premium mobile game -- which has generated 289.8 million lifetime installs since December 2016. It is followed by Mario Kart Tour, which has generated 208.9 million downloads since launch, and Animal Crossing Pocket Camp, which hit 60.5 million installs.
Despite a sizable lead on downloads, the company's sole premium offering has made just $83.9 million in revenue in its five year lifespan.