Dr. Jo Twist, Kate Edwards, and Doug Cockle join Safe in our World
Three new patrons to support UK mental health charity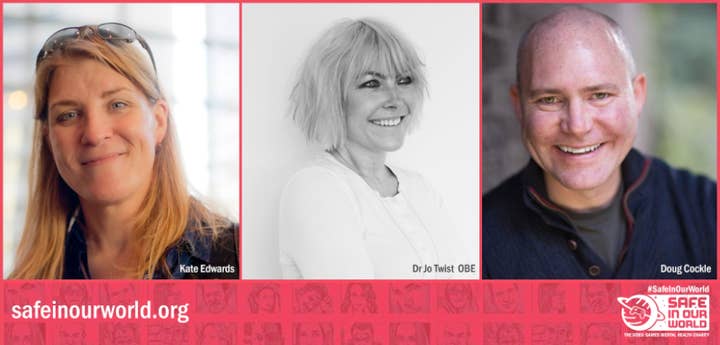 UK mental health charity Safe in our World has announced that three industry veterans have joined its initiative as patrons: UKIE CEO Dr. Jo Twist, former IGDA head and current Take This board member and Global Game Jam leader Kate Edwards, and voice actor Doug Cockle.
Safe in our World was launched in October 2019 to raise awareness and offer support for those with mental health issues or concerns both within the games industry, and those who play games.
Its roster of patrons work actively to define the charity's output and garner support from within the industry.
"I'm delighted to support Safe in our World, a charity that will play a vital role in the future of our industry for both players and creators," said Twist. "We all have mental as well as physical health and we need to look after both."
Edwards added, "I'm a huge believer in positive mental health advocacy across our industry, and am beyond enthusiastic to expand those I'm able to assist as I continue my role with Take This, while also bringing that experience to Safe in our World."
Cockle concluded, "As a long-time gaming professional, I'm honoured to be involved with Safe in our World. Mental health is of paramount importance, and I aim to do all I can to take the message that nobody is alone to as wide an audience as possible."