Doom 4 development troubled - report
Five years after id shooter sequel's announcement, sources describe complete reboot, mismanagement, talent exodus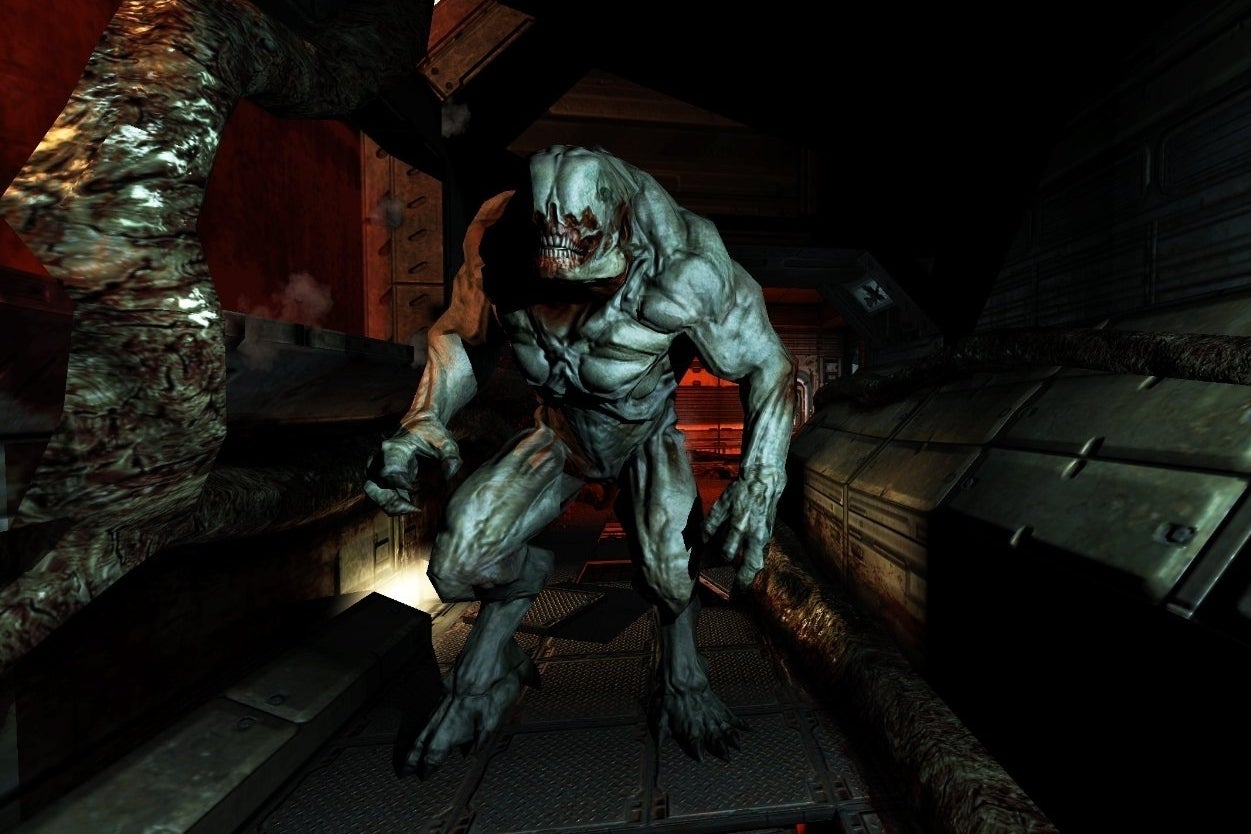 It's been nearly five years since id Software officially announced Doom 4, but the developer has yet to release so much as a single screen shot of the game, much less set a launch date. A Kotaku report today shed some light on why, detailing a development process beset by problems with at least one complete reboot.
While much of the report is based on accounts from four unnamed people tied to the game's development, id-parent company Bethesda acknowledged scrapping the original Doom 4 project.
"An earlier version of Doom 4 did not exhibit the quality and excitement that id and Bethesda intend to deliver and that Doom fans worldwide expect," Bethesda vice president of marketing and public relations Pete Hines told Kotaku. "As a result, id refocused its efforts on a new version of Doom 4 that promises to meet the very high expectations everyone has for this game and this franchise."
That original version of Doom 4 was described as Doom II reimagined in the mold of modern cinematic AAA shooters like Call of Duty. The project had been developed simultaneously with 2011's Rage, but Kotaku's sources said management didn't pay close attention to Doom 4 until Rage launched to disappointing sales. When they did get involved with Doom 4, studio leadership didn't like how the game was coming together and decided to completely reboot the project.
"Rage came out, and it wasn't the splash success that everyone hoped it would be," according to one source. "Eventually what kind of came down was, [Bethesda parent] ZeniMax said, 'Okay, look, we gave you guys a bunch of chances and you guys are having a lot of trouble managing multiple projects, so you guys are gonna have one project: Just do Doom 4.'"
John Carmack essentially confirmed as much at QuakeCon in August, when he lamented the termination of the company's mobile development efforts and said once last year's Doom 3: BFG Edition was released, everybody at the company would be focused on Doom 4.
However, Kotaku's sources say that reboot has struggled to come together as well, and the studio has been coping with an exodus of talent--whether leaving of their own volition or being fired--ever since. The sources now say Doom 4 is vaguely planned for release on the next-generation of consoles.