Donkey Kong delay hurts Wii U holiday lineup
Tropical Freeze pushed to February as Nintendo leans on Super Mario 3D World, Mario & Sonic Olympics, Wii Party U to bear the load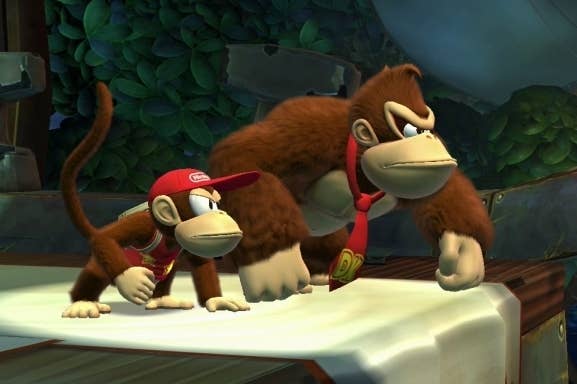 The Wii U's holiday lineup is looking a little lighter as Nintendo today delayed the launch of Donkey Kong Country: Tropical Freeze. Previously set for a December debut, Tropical Freeze has been pushed to February in North America, as confirmed by Nintendo president Satoru Iwata during a Nintendo Direct presentation.
"In order to deliver the optimum gaming experience, we need a little more time for development of this title," Iwata explained, adding, "We would like to apologize for this delay and hope you understand."
The Wii U's holiday lineup still has a handful of big exclusives yet to launch, including Super Mario 3D World on November 22. The same month will also see the launch of Mario & Sonic at the Olympic Winter Games Sochi 2014, as well as the digital debut of Wii Fit U. Meanwhile, October's release slate is headed up by Wii Party U, Sonic Lost World, and this week's retail launch of The Legend of Zelda: The Wind Waker HD.
Analysts including IHS' Piers Harding-Rolls and Baird's Colin Sebastian have pointed to this holiday season as a key stretch for the Wii U. Sebastian said "the fate of the platform" rests on its holiday software lineup, while Harding-Rolls said this season's sales performance will dictate his firms long-term outlook on the system.