Don Daglow teams with Tony La Russa for another baseball game
The industry veteran is targeting smartphones and raising money with Kickstarter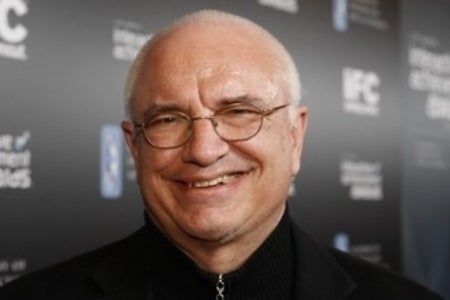 Games industry pioneer Don Daglow, known for the first interactive computer baseball game Baseball in 1971, founding Stormfront Studios and more, is reigniting his passion for America's national pastime with a new project launching on Kickstarter: Tony La Russa's Baseball With Fans.
The project is currently hoping to raise $249,000. Daglow and World Champion manager La Russa have a history together, as Daglow partnered with La Russa back in the '90s to create the Tony La Russa Baseball computer games. These games won multiple Game of the Year awards from publications like Computer Gaming World.
With the new Tony La Russa game, Daglow is aiming to make a baseball title that's properly adapted to smartphones with an interface that's designed from the ground up for touchscreens. It will offer a single-player option that lets players test their managerial skills, multiplayer to challenge friends and an interface that provides "stat and roster displays designed for fans, not CPAs, with more detailed data a tap away."
For baseball enthusiasts, the game will also come packed with links to exclusive video coaching sessions from La Russa, discussing his philosophy and experience from over 30 years as a big league manager.
Daglow's Kickstarter page indicates that one of the first uses of the funds raised will be to come up with a range of concept art for the game and getting feedback from fans. The page pays homage to Daglow's classic baseball games, but stresses "this is not a retro game."
We'll be speaking with Daglow soon, so stay tuned for more information on his newest project as well as his thoughts on a variety of industry topics.