Distinctive Games wins Power-Up Windows 8 competition
Sheffield studio's Hockey Nations Powerplay takes home mentoring and professional trailer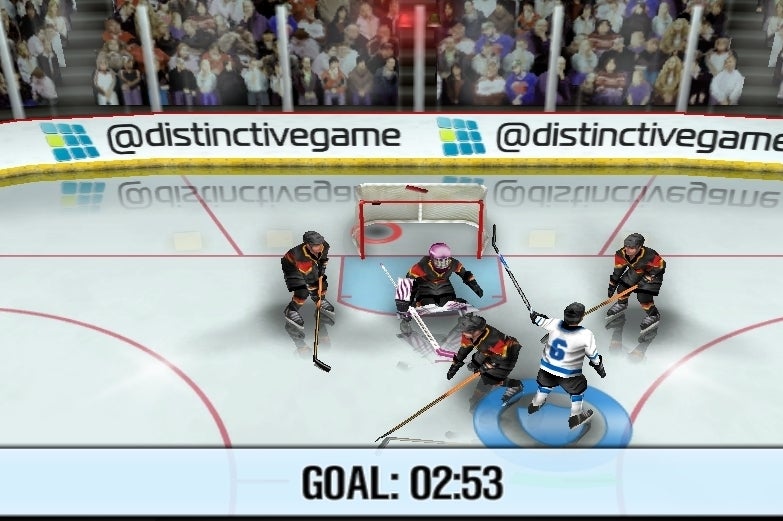 Distinctive Games has won the first Power-Up Game Apps competition from Microsoft, aimed at creating titles for Windows 8 devices, with its sports title Hockey Nations Powerplay.
Ten titles were judged by members of Microsoft, Nokia, Dolby, GamesIndustry International, UKIE and TIGA, with Distinctive taking home a commercial trailer worth £4000 put together by Trailer Farm, mentoring from Ian Livingstone and a £500 gift card.
"Receiving this award means positive recognition for the passion and hard work the team here at Distinctive put into making our games," Nigel Little of Distinctive told GamesIndustry International. "PowerUp Awards was set up to recognise the huge pool of talent that the indie community has to offer. We have been making games for over 19 years and have stayed committed to our goal of transforming sports into high quality games for mobile devices."
For Distinctive, Windows 8 is a viable platform, with the studio hoping to continue to push its agenda of making high-quality, social sports games for mobile devices.
"We initially started down this road to support the Windows Surface devices but the tools and the support Microsoft make available means that supporting all of the devices running Windows 8 is quick and painless.
"Given the huge number of people already running Windows 8 and the number of PCs sold each day that come pre-installed with Windows 8 that is a huge market ready and waiting for your games. It's hard to ignore," he added.
Runner up in the competition, Mortar Melon from Mudvark, was awarded with a smartphone, mentoring from the TIGA board and a £250 gift card.