Disney's Spector "desperately" wants to port Epic Mickey to PS3, 360
With the sequel already announced for multiple platforms, perhaps Disney will green light it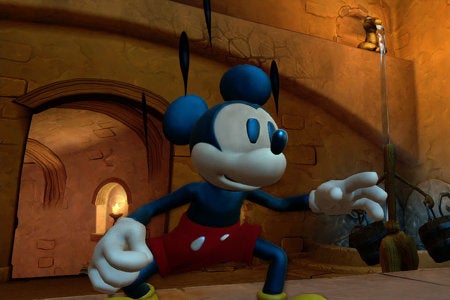 Disney last week confirmed that Epic Mickey 2 is in development for all three consoles, but as it stands now, the original remains a Wii exclusive. Creator Warren Spector is hoping to change that.
"I will tell you I desperately want to do it, and other than that I have no comment at this time," he told Game Informer when asked about porting the first game to PS3 and Xbox 360. "I just think it would be cool for people to see where the story started, so we'll see."
"We sold many millions of copies of [Epic Mickey] on just the Wii, and being on the Wii was great. It was a perfect way to reintroduce Mickey as a hero in video games," he added.
An HD port of the title would probably be fairly economical for Disney, and the idea of exposing the original to a much larger installed base does make sense given that a sequel is already in development for those platforms.