Disney Interactive posts first annual profit
Segment sees $116 million operating income after six years deep in the red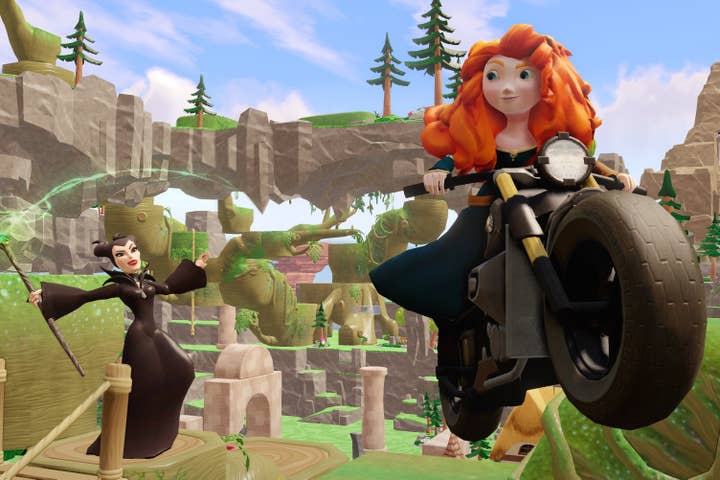 Last year, the launch of Disney Infinity began a long overdue turnaround story for the global media giant's gaming division. Today the Walt Disney Company put an exclamation point on that story with its fiscal year-end financial report, revealing that its Interactive segment posted an operating profit for the first time since its began breaking those results out.
For the year ended September 27, Disney Interactive posted a profit of $116 million on revenues that were up 22 percent year-over-year to $1.3 billion. The previous year's campaign saw a loss of $87 million, which was actually the division's previous best performance. In fiscal 2012, Disney Interactive posted an operating loss of $216 million. In 2011, it was $308 million. In 2010, it was $234 million. For 2009, the first year Disney broke out the Interactive segment in its numbers, it reported a loss of $295 million. And just so investors would have something to compare that against, it said 2008's operating loss would have been $258 million.
For the fourth quarter alone, Disney reported Interactive segment operating profits up 13 percent year-over-year to $18 million, with sales down 9 percent to $362 million. That shortfall was actually attributed to lower sales of Disney Infinity, as the original game in the franchise launched in mid-August, while this year's Disney Infinity 2.0 hit shelves just four days before the fiscal year ended. Beyond Infinity, Disney attributed the boost in operating income to the strong performance of its mobile game Tsum Tsum, as well as a minimum guarantee associated with a game licensing contract.
Disney Interactive's success was still dwarfed by that of the company as a whole. For the full year, Disney reported revenues of $48.8 billion, up 8 percent year-over-year, while net income jumped 22 percent to $7.5 billion. The fourth quarter numbers alone were more modest, with revenues up 7 percent to $12.4 billion, and net income up 8 percent to $1.5 billion.