Disney Infinity merges real toys, virutal worlds
New Skylanders-like game platform to cross-over Pirates of the Caribbean, The Incredibles, and more [UPDATE: Activision "flattered"]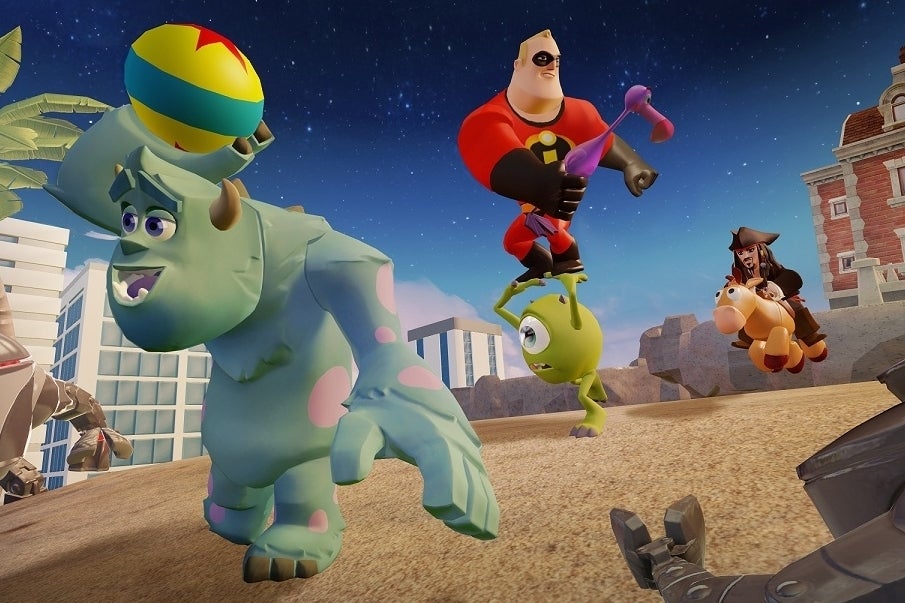 Disney is borrowing a page from Activision's book. In a move reminiscent of Skylanders, Disney Interactive Studios today announced Disney Infinity, a new gaming line that will see players collect toys from a variety of Pixar and Walt Disney Company properties and play with them in virtual worlds.
Set for launch in June 2013, Disney Infinity will arrive with themed worlds and associated toys for The Incredibles, Monsters University, and Pirates of the Caribbean. When players buy an Infinity toy and place it on a sensor, that character and the story-driven "playset" based on its series will unlock in the game.
Disney Infinity will also feature a Toy Box mode that lets players mash up their various characters and settings however they see fit. By completing the playset challenges, players can collect characters and items to use in the Toy Box mode. They will also be able to build and share their own Toy Box world with other players.
The game portion of Disney Infinity is being developed by Avalanche Software, which previously implemented some of its open-ended gameplay ideas in the Toy Box mode of its 2010 Toy Story 3 game.
Disney Infinity is set to launch on "all consoles" in June, and expand to mobile and online devices as the year goes on. The platform will launch alongside 17 character figures and 40 "interactive pieces" that can be collected to change the gameplay. The game will also include "power discs" that can be placed on the base sensor in order to power up characters. Pricing for the game and toys was not announced.
Update: When questioned by GamesIndustry International for reaction to the announcement, John Coyne, vice president of consumer marketing at Activision told us, "We are thrilled by the incredible success that the Skylanders franchise has had in such a short period of time. We are also flattered that one of the leading family entertainment companies is joining our toys to life category. We continue to focus on delivering innovative and immersive entertainment experiences to kids around the world and are pouring more creativity into our games. As a result we are well positioned to continue leading the category."