Disney Infinity audience split 50/50 male-female
VP behind toys-to-life franchise says appeal also balanced between young and old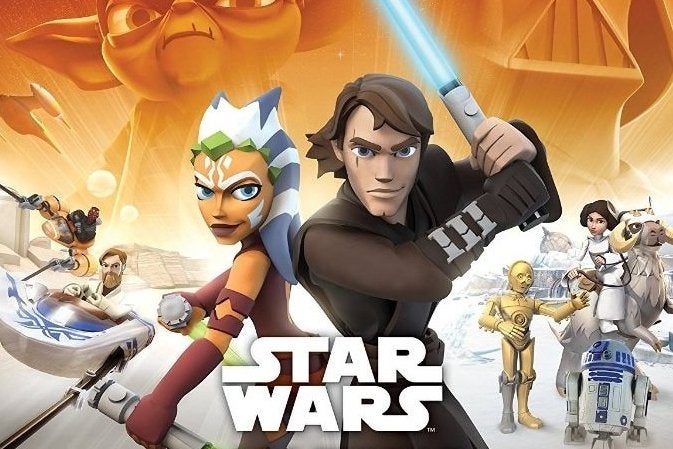 Today's launch of Disney Infinty 3.0 expands the franchise to include mainstream properties like Star Wars and Inside Out, but the toys-to-life games were broadly appealing to begin with. Speaking with the Wall Street Journal this week, vice president of production for the series John Vignocchi said the game's developers actually underestimated how evenly spread the audience would be across demographics.
Vignocchi said the crossover game was originally expected to appeal to an audience that was 70 percent male and 30 percent female.
"With Disney's IP treasure chest of powerful and strong female characters, we actually are seeing a split with Infinity that's more 50 percent boys and 50 percent girls," he said.
That split was one reason that Disney chose to feature the female Jedi apprentice Ahsoka Tano in the Disney Infinity 3.0 starter pack, even though her roots are in the animated Clone Wars spin-off series rather than the mainline feature films. (The other starter pack figure is Anakin Skywalker.)
In a separate interview with GuideLive, Vignocchi added that the game's audience has also split among age lines.
"Infinity has become what's known as the pivotal four-quadrant brand, which in the Walt Disney Company is something that speaks to males and females, old and young," Vignocchi said. "We have as many non-parent adults and parents playing Disney Infinity as we do 6-12 year olds and teens."
He also welcomed the introduction of Lego Dimensions to the toys-to-life category, suggesting that increased competition in the space would expand the market rather than cannibalize it.
Earlier this month, Disney reported its earnings for the quarter ended June 27, showing its gaming division's revenues dropped 22 percent to $208 million. The decline was blamed primarily on lower results from Disney Infinity, which sold fewer copies at lower price points than the year prior.