Disney confirms Junction Point closure
Epic Mickey development team shut down "to align resources against our key priorities," Warren Spector gone from Disney as well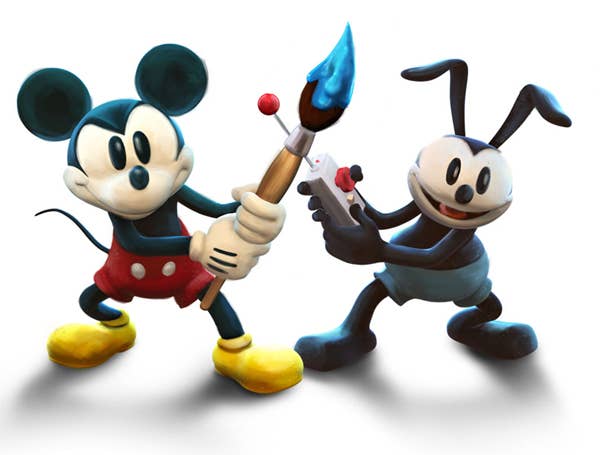 UPDATE: A Disney spokesperson confirmed the closure for GamesIndustry International and provided the following comment:

It was with much sadness that we informed our teams today of changes to our Games organization, which include the closure of Junction Point Studios. These changes are part of our ongoing effort to address the fast-evolving gaming platforms and marketplace and to align resources against our key priorities. We're extremely grateful to Warren Spector and the Junction Point team for their creative contributions to Disney with Disney Epic Mickey and Disney Epic Mickey 2.

The spokesperson also confirmed that Spector will not be staying within the Disney company.

The original story follows below:

The word is spreading that Warren Spector's Junction Point studio, developer of the Epic Mickey franchise, has been shut down by Disney. Chris Robert's studio Roberts Space Industries tweeted this morning: "Second 21 gun salute for a studio in 7 days. Fare-the-well Junction Point! We hope that you all find new studios soon!" The tweet has since been removed, and RSI tweeted "Our posting about Junction Point was based on a story by http://mynintendonews.com this AM. CIG has no inside info on their status." In their story My Nintendo News currently cites the Roberts Space Industries post, making the actual source of the news uncertain.

The co-founder of 3D Realms, George Broussard, tweeted "the Junction Point rumors have been circulating a while. Warning signs when you give employees 2 months off after shipping." Epic Mickey 2 registered a disappointing Metacritic score of 59 on the PS3 and 360, 56 on the Wii U and 64 on the Wii. In a recent story, the LA Times stated that according to a source Epic Mickey 2 has only sold 270,000 units in the USA from November through the end of the year, compared to 1.3 million units for Epic Mickey in the same time period.

"The games business for Disney has not been profitable and not met the same level of excellence we have in ABC or our parks or Pixar," said the new head of Disney's games business John Pleasants in a interview at the launch of Disney Infinity.

There has been no official word from Disney yet about the future of Junction Point. GamesIndustry International has reached out to Disney for an official response and will update the story at that time.