Discoverability is not the platform holders' problem
FunPlus head of biz dev and former App Store games manager Greg Essig on mobile challenges and how PublishingPlus helps devs tackle them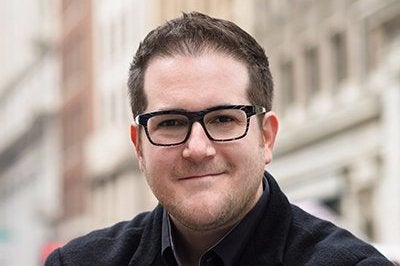 Last week, FunPlus announced the launch of its new mobile publishing business, PublishingPlus, becoming the latest in a new wave of companies redefining the idea of a publisher. It's an idea overdue for redefinition, considering how low the barrier to entry is on storefronts like Google Play or Apple's App Store. As GamesIndustry.biz asked FunPlus head of business development Greg Essig, why does a mobile developer need a publisher?
"The short answer is they don't," Essig said. "The traditional publisher need of securing a slot, actually getting shelf space, etc., is not where publishers can add value in this new ecosystem; that can all be done through Apple and Google. However, Apple and Google only take you so far. You pay $99 on the Apple side, check boxes and release it in almost 180 countries, it's totally easy. But outside of potentially getting featured by Apple, how else do you get your game out there and stand out from the pack of games that are released ever week--every day, frankly--across these platforms?"
"Discoverability is still an issue across both these stores, but I'm not sure if it's necessarily the platform's issue."
Given the amount of hand-wringing over the problem of discoverability, it may be surprising that Google and Apple have seemingly done so little to address it. But Essig, who previously managed the games section of the App Store while at Apple, isn't looking to them for the solution.
"Discoverability is still an issue across both these stores, but I'm not sure if it's necessarily the platform's issue. It's an issue of the whole ecosystem, and I think it's at the fault of everybody involved, including the consumers and developers. And what I mean by that is at the end of the day, Apple and Google have created a democratic--as democratic as I think any platform can be--easy digital distribution platform across the world that anybody can tap into and anybody can have access to. And then it just comes down to free market spend and innovation that is needed to differentiate yourself and bring yourself to the top."
Outside of promoting and featuring the sort of titles that they want more of, Essig doesn't think there's much more for platform holders to do. And as the situation currently stands, Essig feels that favors titles with originality.
"It's up to the consumers. It's up to the marketplace to choose what is best," Essig said. "And consumers, I think, aren't choosing iterative titles. It doesn't matter how much production value you have coming into it; consumers are choosing the most innovative, but not iterative, titles. So you can spend triple the amount on a game that you've seen perform really well on the charts, but if the consumer doesn't at the end of the day want to spend any money on it, it's not something that Apple or Google really have any control over."
That's why FunPlus is looking for top-notch original content with the PublishingPlus program. The company has had success with its own titles (its largest, Family Farm, has more than 4 million daily players) and a global footprint that includes a headquarters in Beijing and local presences in San Francisco, Vancouver, Singapore, Kuala Lumpur, and more. If developers can create great content, Essig said FunPlus can help them capitalize on it.
"We feel the real value of the new style of mobile publisher is helping developers actually scale to the opportunity, helping developers create the best products using the knowledge and expertise from existing releases from those publishers," Essig said. "FunPlus has been free-to-play since 2010, has been operating multiregional, multilanguage customer support, community management, and free-to-play businesses on Facebook canvas and mobile now for several years. That's the real value add."
"We feel the real value of the new style of mobile publisher is helping developers actually scale to the opportunity..."
One of the big trends Essig looks to take advantage of is advertising to "captive audiences," people who might be stuck in one space for a while with nothing to do, such as commuters in the subway.
"That's where free-to-play and mobile perform really well in a traditional marketing environment, especially in Asia," Essig said. "I do think it's going to come over here a little bit more, but we also look at TV commercials. They've been used for a long time on the console and PC front, but that's a hard ask from a consumer perspective. You're asking them to turn off what they're already watching to go turn on another device to play a different piece of content. With mobile, most of us keep our devices near us at almost all times. If you ask them to go search for something and give them something interesting, it doesn't actually take them away from what they're doing on the television."
Taking advantage of that opportunity involves significant logistical hurdles, some expertise, and the finances needed to run campaigns on a meaningful scale, all areas where Essig believes a publisher's assistance can prove invaluable.
"That's definitely part of the new value structure that we feel a publisher needs to bring to the table," Essig said. "It's traditionally been part of what publishers bring to the table to date, but in some ways it's even more necessary these days, and not necessarily something a lot of developers have expertise in, or the resources to devote to."
More information about PublishingPlus, including the full text of its standard contract, is available on the FunPlus website.