Discord Early Access launches with five titles
Developers seek community feedback on in-progress titles as Discord further establishes as a storefront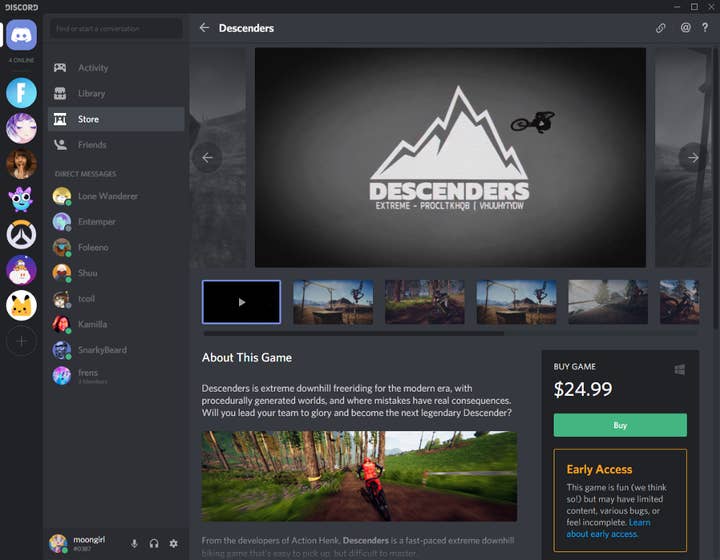 Discord has taken yet another step in further establishing itself as a storefront in competition with Steam today by launching a Discord Early Access program for in-development games to get community feedback.
Just like similar programs on other storefronts, Discord Early Access allows developers to release and sell games with an Early Access marker in order to obtain development feedback from their audiences and, more directly, from Discord communities surrounding the games.
The service is launching initially with five games: Descenders, Parkasaurus, Kynseed, Visage, and Mad Machines.
"Without opportunities like early access, Descenders would not have been made," said Mike Rose, director at Descenders' publisher No More Robots. "It's that simple. Giving our community a way to get involved through feedback and funding gives us what we need to steer our game's development in the direction that players want. That's huge.
"Our community is incredibly important to us and we are making games for them, so involving them in the process is a no-brainer."
Discord's status as a game storefront is still a fairly new development. The company announced its ambitions back in August in a closed beta for 50,000 Canadian users, and launched in open beta just last month with both individual games available for purchase, as well as a new subscription tier that offers unlimited access to designated "Nitro" games.