Digital games to account for a third of console revenues in 2020 - PwC
"In some ways it's surprising that physical game disks will continue to be a major force by 2020"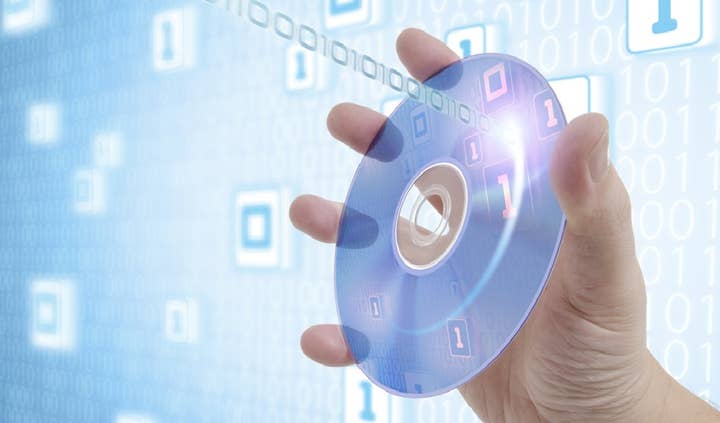 According to PwC's annual Global Entertainment and Media Outlook 2016-2020, which examines numerous entertainment sectors including video games, the total games market in the US is forecast to grow by a 3.6% CAGR to reach $20.28 billion in 2020. Within that time period, total console games revenue is expected to grow from $10.33 billion in 2015 to $11.28 billion in 2020, which is only a CAGR of 1.8%.
PwC explained, "There are a number of reasons for this relatively low growth. The largest component is physical console games sell-through revenue, which was already in decline in 2015, and that decline is accelerating as viable subscription and digital offerings become more compelling.
"Revenues declined from US$7.60bn in 2015 to US$6.23bn in 2020 (at a -3.9% CAGR). In some ways it's surprising that physical game disks will continue to be a major force by 2020, but the US has one of the most mature console markets globally, supported by a good retail presence (including Gamestop and Best Buy), pre-order offers and - most importantly - a vibrant second-hand trading market. While this last element does not directly contribute to revenue, it makes new games appear more affordable if consumers can count on getting some money back on trade-in."
While physical game sales are declining, PwC noted that digital will only be around a third of the console game revenues generated in 2020. Digital is growing rapidly though, as evidenced by a more than 12% CAGR - PwC expects digital on console to increase from $2.01 billion in 2015 to $3.61 billion in 2020. Pricing remains an issue for digital copies, however. "...the fact that digital games are still priced at a similar level to physical games and the persistence of disks as a games distribution mechanism makes more sense," PwC said.
Unsurprisingly, a big driver of digital revenues has been microtransactions, which "continues to be the fastest-growing part of console-related traditional gaming, rising from US$720mn in 2015 to US$1.45bn in 2020, at a 14.9% CAGR." PwC cited the shifting business approaches of platform owners with services like PlayStation Plus, Xbox Live Gold, EA Access and others; even cloud-based services like PlayStation Now are starting to have an impact. "...all bring more repeat revenues and stability to the console space," said PwC.
On the traditional PC gaming side, PwC sees PC games revenue rising from $3.53 billion in 2015 to $4.78 billion in 2020, which is a 6.3% CAGR. As with consoles, physical games on PC will continue to decline with physical PC games sell-through revenue falling from $231 million in 2015 to just $164 million in 2020 (a -6.6% CAGR). "But this drop is not as precipitous as many would have expected because a core group of PC gamers will continue to prefer physical media," noted PwC.
At the same time, digital PC games sell-through revenue will continue to grow, rising from $540 million in 2015 to $735 million in 2020 at a 6.4% CAGR; PwC cites "gamers drawn in by easy-to-use digital services such as Steam and Origin, and crowdfunding campaigns to relaunch classic brands." The firm also noted that revenues generated from sales of VR games for Oculus Rift and HTC Vive could become a factor.
That said, PwC acknowledges like many other research firms already have, that VR won't see a real sales drive until 2017 or 2018. The firm is a bigger believer in mobile VR, however.
"In contrast, VR on mobile devices will really go mainstream in 2016 with cheap headsets that can be slotted into a phone. Google and Samsung (along with others) are selling or giving away an adapter, which means anyone with a new smartphone and even a passing interest in giving mobile VR a try has an opportunity to get on board," the report stated.
"The experiences on offer for these mobile headsets will be limited compared with Rift or Vive, but VR video and simple gameplay still work surprisingly well (although battery life, overheating, connectivity and the 'lag' associated with 'VR nausea' are still problematic)."