DICE Summit returns to in-person event in 2022
The show will be held in Las Vegas' Mandalay Bay Resort in February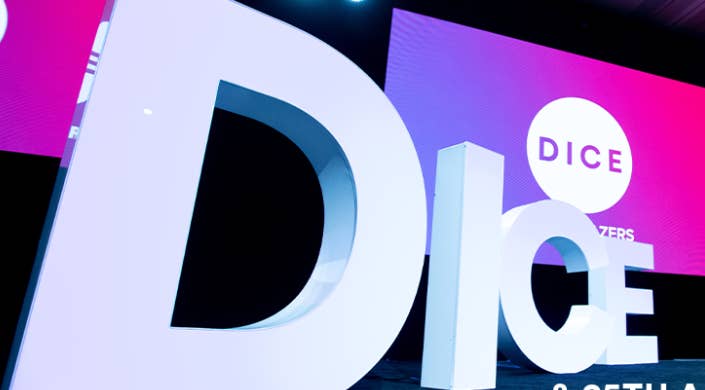 The DICE Summit is to make a comeback as an in-person event next year, as the show returns to Las Vegas.
Registration is now open for the 2022 DICE Summit, which will be taking place from February 22 to 24 at the Mandalay Bay Resort.
The event will include its usual DICE Awards, with submissions for the ceremony now open. Award categories include prizes for best in art, animation, story, music, design and more, in addition to the coveted Game of the Year trophy.
Meggan Scavio, president at DICE organiser Academy of Interactive Arts & Sciences, commented: "There's nothing that can replace gathering in person to show that we are better together as we connect and celebrate the art and craft of video games at DICE in February.
"The 2022 Summit will give us an opportunity to acknowledge the difficulties we've experienced, discuss the virtual connections we have cultivated, and truly celebrate our resilience as we reflect on the incredible accomplishments our industry has made in the past year under unprecedented circumstances."
Earlier this year, GDC organiser Informa Tech also announced that next year's show would return to being an in-person event after two years of virtual shows.