DICE rolls with the changing industry
AIAS head Martin Rae on dealing with conference saturation, DICE Europe leaving London, and possibility of further spin-off events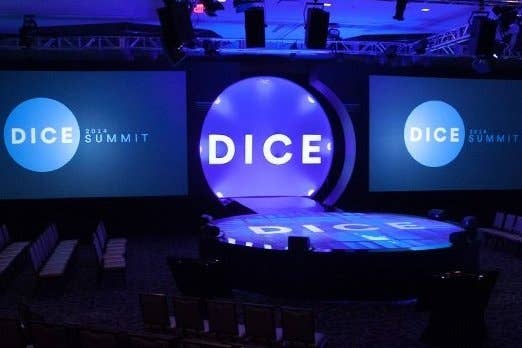 "It's the day and age of conferences," Academy of Interactive Arts and Sciences president Martin Rae told GamesIndustry.biz in a recent interview. "There is a bit of conference saturation for people who need to go to a lot conferences. There are so many of them--consumer, business, segmented business--all over the place."
That presents Rae and the AIAS with a challenge, as they are responsible for the DICE Summit, which kicks off today in Las Vegas, and its DICE Europe counterpart, which will take place in September. Like any conference in recent years, DICE has had to adapt not just to the abundance of competition but to a radically changing game industry.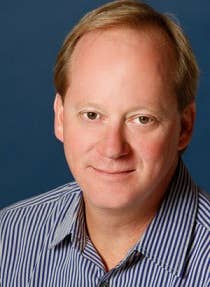 "We have traditionally been known in the past as being a very console and PC-centric conference," Rae said. "That has changed, and very deliberately on our part... What we've tried to do from a programming perspective is not just pay attention to where the industry's come from, but where it's going and trying to put those folks on stage so people can learn from them."
That means less focus on the traditional AAA market and more on emerging sectors. As a result, the DICE Summit has hosted a few more speakers from free-to-play studios (like this year's keynote speaker, Riot Games' Brandon Beck), but it has also been increasingly interested in what lessons could be pulled from the independent developers. Last year's conference saw talks from Rami Ismail (Nuclear Throne), Steve Gaynor (Gone Home), and Robin Hunicke (Wattam). This year's show gives stage time to Nathan Vella (Below), Sean Murray (No Man's Sky), and Gloria O'Neill and Alan Gershenfeld (Never Alone).
"We have traditionally been known in the past as being a very console and PC-centric conference. That has changed, and very deliberately on our part."
While small developers might not have the luxury to send representatives to attend DICE, Rae said the target audience for the event--high-level decision-makers from both the creative and business sides of the industry--is still keenly interested in learning from them.
"The one thing the people in the room have in common is they're all very successful and they're all very curious," Rae said, adding, "I think some of the more interesting ideas have come from small person teams. With the technological tools you have these days and self-publishing models, a great idea and some talent can do some things people haven't done before."
Despite the evolution of the show, some aspects of DICE aren't likely to change. Rae said the roughly 700 annual attendees find it's large enough to attract a lot of the right people while still being small enough to avoid the "speed-dating" feel of larger shows with thousands of people. The show's early February time frame, nestled between CES and GDC, is also unlikely to change.
"From our perspective, being the only true peer-driven recognition vehicle in the industry, February is the right timing for us to get through the end of the year--what was published, what could we play--have our peer panels review and have our membership vote," Rae said. "We have over 40,000 members now, all professionals in the game business. And that gives them the appropriate window to make their selections. I think the awards ceremony is to celebrate the previous year's games around a conference like this is perfect timing."
When it was pointed out that the Game Developers Choice Awards would likely take exception to Rae's talk of the AIAS Awards as "the only true peer-driven recognition vehicle" in games, Rae explained, "I think they're different. Certainly, from a membership basis, when you have 40,000 people that work in the industry casting votes, that's a big deal. We're proud of that."
"We will move [DICE Europe] cities this year. We had an awful lot of people point toward a particular city that they would love to go to for a conference..."
So the size and location of the DICE Summit are set in stone, but Rae suggested the AIAS is open to further adaptation outside of its flagship event. For example, DICE Europe will have a new home for its third year as it leaves London behind.
"We will move cities this year," Rae confirmed. "We had an awful lot of people point toward a particular city that they would love to go to for a conference so we're going to move and announce it post-DICE... We love the European conference. It attracts companies from Europe, people who don't have the opportunity to come to Vegas, we can make it a more sort of Euro-centric focus. But that is a difficult conference to put in a proper window because there's a lot of stuff going on so we were pretty careful with that."
Rae said that down the road the AIAS may further expand into "more specialty conferences, maybe technical conferences." However, the same saturation of conferences he noted previously will impact those plans just the same.
"If we elected to focus on a DICE approach to a smaller technology conference, we'd have to look at dates real hard and how it was served by other people. Maybe there's not a lot of opportunity there and maybe there is. We just know a lot of our membership base loves the size of DICE and the quality of speaker and the ability to meet with their peers without getting lost in tens of thousands of people. It's something we look at."