Diablo III to sell 3.5 million copies this year, says analyst
Blizzard is gearing up for launch and demand should be high, says Arvind Bhatia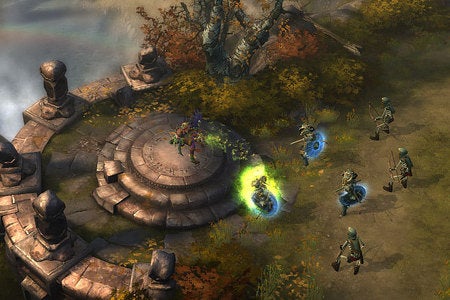 Blizzard fans, after a long. long wait, will finally be able to pick up Diablo III in about a week and a half. The game is expected to put up solid numbers for Activision Blizzard, selling through several million copies, Sterne Agee analyst Arvind Bhatia said.
Bhatia estimates that the game will sell 3.5 million units this year alone and should sell around 4 million copies or more for the lifetime of the title.
"We think Diablo III, which is releasing after a gap of 12 years since the launch of Diablo II, has the potential to sell more than 4 million units life-time... We note that Diablo II had sold 4M units by August 2001 or 14 months following its initial release in June 2010," he said.
Bhatia does see Diablo III as a potential catalyst in the near-term for Activision's stock. He's currently maintaining a "Buy" rating with a $17 price target.
Blizzard recently detailed how its auction house will operate in-game and what kind of cut the company will take from each transaction.