Devolver: Steam could be "incredibly important" for indie cinema
"Indie films have a chance to see much greater success on Steam than on mainstream platforms"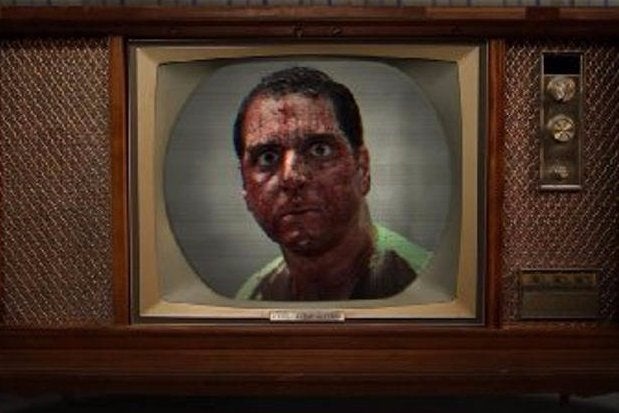 Valve is in a prime position to reinvigorate the market for indie cinema, according to Devolver Digital, which has just released the first non-documentary film on Steam.
Motivational Growth hit Steam yesterday, and though its director, Don Thacker, is also a game developer, this is the first time Valve's retail platform has been used to sell a narrative film. Documentaries have been available for almost two years, with Indie Game: The Movie perhaps the most prominent example.
However, in a statement issued to Eurogamer, Devolver Digital co-founder Mike Wilson explained that Valve sees Steam as a platform for films and music of all kinds, and not just those directly related to games and game culture. For the huge and growing community of indie filmmakers, that could be very valuable indeed.
"Devolver believes that gamers like movies and music of all kinds, and that the indie offerings in particular have a chance to see much greater success on Steam than on mainstream platforms, since Steam has such a huge community that actively seeks out, shares, and engages with stuff outside the mainstream," Wilson said.
"We believe that while movies on Steam will never likely be nearly as big as games, they could still an incredibly important platform for the armies of independent filmmakers out there that are creating amazing, award-winning content that never really finds a home outside the insular festival circuit. Because if you imagine the world of indie games without Steam... well, that's where the world of indie films has been."
It's a compelling solution to a very real problem for those working in the independent film sector. Cheap, accessible technology for filming and editing has empowered more people than ever before to actually make a film, but, just as in mobile development, it is difficult to get exposure other than on the festival circuit and hugely crowded, low monetisation marketplaces like YouTube.
In terms of games, Steam is hardly exempt from the deleterious effects of so much new product, but with initiatives like the Discovery Update Valve is at least engaged with finding ways to help the products it sells find appropriate audiences. Data released by the company last week showed some encouraging trends in that respect.