Devolver Digital moves a slate of releases to next year
Update: The company's share price continues to plunge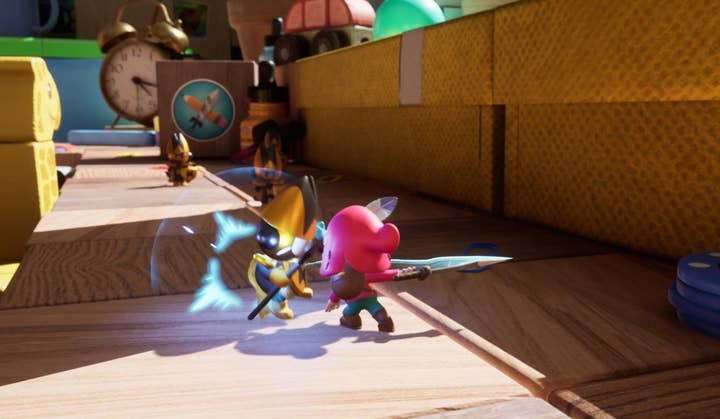 Sign up for the GI Daily here to get the biggest news straight to your inbox
Original story, August 7, 2023: Devolver Digital has announced that a number of games planned for 2023 will be moved into next year.
The announcement was made during the publisher's Devolver Delayed Showcase.
2024's release schedule for the company will now include The Plucky Squire (All Possible Futures), Stick It To The Stickman (Free Lives), Skate Story (Sam Eng), Anger Foot, and Pepper Grinder (Ahr Ech).
The publisher also said that its other releases, such as Gunbrella and Wizard with a Gun, are still poised for launch this year.
Update, August 8, 2023: In addition to delays, it's worth noting that Devolver's share price has continued to plunge in recent weeks.
As mentioned by Yahoo Finance in June, the company's share price declined 58% within a year.
But the dip has continued since. Looking at the past month, Devolver's share price was up to $25 on July 27 but has consistently gone down since, to $14.75 at close yesterday. For reference, Devolver's share price peaked in January 2022 at $218.50.
The company went public in November 2021 on the London Stock Exchange.
Sign up for the GI Daily here to get the biggest news straight to your inbox