Devil May Cry 5 is Capcom's second UK No.1 of 2019
Anthem tumbles to No.4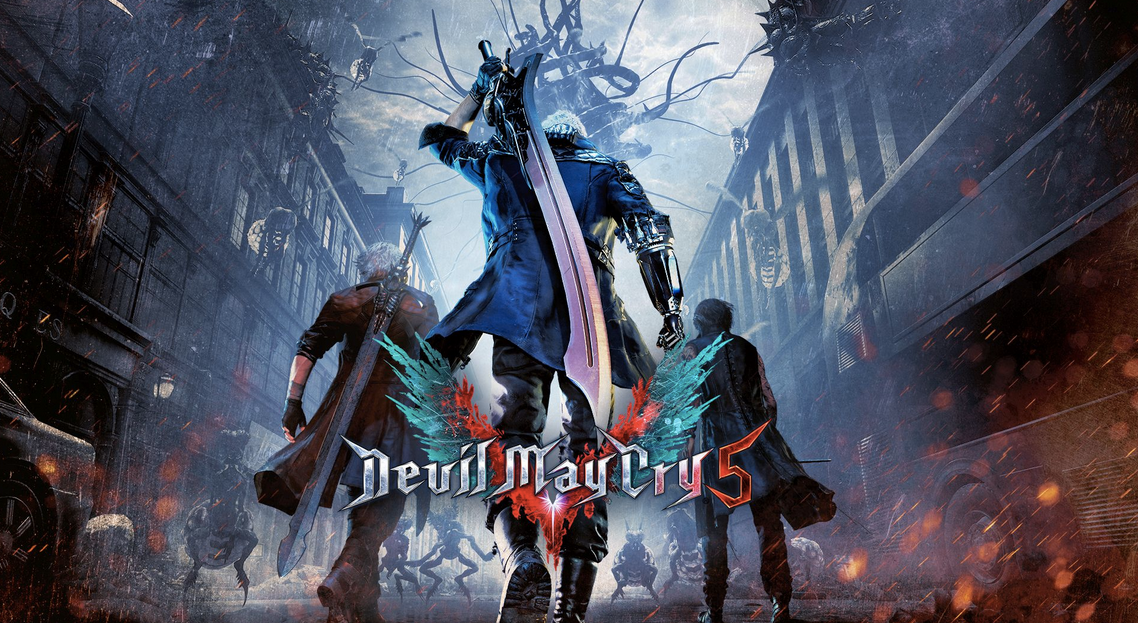 Anthem's reign at the top of the UK Charts has ended, with Devil May Cry 5 jumping straight to the summit.
It's Capcom's second No.1 of the year following the success of Resident Evil 2 and the game matches the No.1 achievement of DmC: Devil May Cry in 2013. The launch sales between the two DMC games are almost identical, although - as always - these charts do not include download data, and considering the rise of digital sales, we can assume this new game has outperformed the 2013 reboot.
Devil May Cry 5 has performed best on PS4, with Sony's console accounting for 80 per cent of the physical sales.
EA's Anthem therefore loses its No.1 position and actually slips to No.4 with a 62 per cent sales drop week-on-week. Red Dead Redemption 2 jumps three places back to No.2 with a three per cent sales increase, while Mario Kart 8: Deluxe races five places to No.3. Mario Kart 8 actually reached No.3 despite dropping four per cent in sales week-on-week, which just goes to highlight what a slow week it has been for UK games retail.
Last week's biggest new release, The LEGO Move 2 Videogame, slides from No.4 to No.7, although the game only dropped 32 per cent in sales week-on-week - a pretty good performance for a title in its second week on shelves.
Also new last week was Dirt Rally 2.0. The Codemasters title dropped 69 per cent in sales week-on-week and fell from No.6 to No.21.
Meanwhile, Trials Rising: Gold Edition falls from No.10 to No.27.
There was one other new release this week. Left Alive from Square Enix sneaks into the Top 40 at No.39.
Here is the UKIE/GfK Top Ten for the week ending March 9th:
| Last Week | This Week | Title |
| --- | --- | --- |
| New Entry | 1 | Devil May Cry 5 |
| 5 | 2 | Red Dead Redemption 2 |
| 8 | 3 | Mario Kart 8: Deluxe |
| 1 | 4 | Anthem |
| 2 | 5 | FIFA 19 |
| 3 | 6 | Far Cry: New Dawn |
| 4 | 7 | The LEGO Movie 2: Videogame |
| 9 | 8 | Super Smash Bros Ultimate |
| 7 | 9 | Metro Exodus |
| 11 | 10 | Grand Theft Auto V |