Activision, Microsoft and Turtle Beach sued for use of Delta Force trademark
Activision's usage of "The Unit" in Modern Warfare 3 allegedly breaks NovaLogic trademark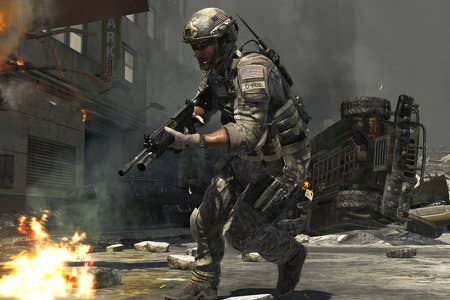 NovaLogic, who has been responsible for the Delta Force series of video games since the mid-90s, has sued Activision for use of the term "Delta Force" in Modern Warfare 3. The suit alleges that since no real "official" group within United States Joint Special Operations Command exists, the term is therefore fictional, and able to be claimed.
This suit specifically means to test the validity of a trademark that NovaLogic has held since 1998. Activision's use and logo display within Modern Warfare is quite close to what NovaLogic has been using in their games for some time, but the argument remains on whether or not a supposed "unit" is real or not.
The traditional belief is that the Government and US Army "officially [deny] that any unit called Delta Force exists and does not claim ownership to either the Delta Force name or the logo."
While "The Delta Force" is technically not the actual name of the group, NovaLogic is basing their arguments on the fact that they believe that Activision could not create a team based off of any "Delta Force." The "Delta Force" in Modern Warfare 3, they argue, is breaching a trademark.
Digging deeper, the argument becomes a bit silly. Activision hired author and former Unit member Thomas 'Dalton Fury' Greer to help out with consulting for the game - a man that will readily acknowledge the validity of Delta by way of his book "Kill Bin Laden." On the cover of the book rests "Delta Force" and the logo that has been brought into question by NovaLogic.
By all accounts, the team works rather autonomously, and wears gear very akin to the kit utilized by members of 1st SFOD-D (also referred to as ACE by the Department of Defense.) This unit, which internally refers to themselves as Delta (among other titles bestowed to them by other areas of the public and the Armed Forces), falls under Joint Special Operations Command, taking on some of the most dangerous work in Afghanistan and abroad.
Essentially, these members of The Unit, much like with DEVGRU (SEAL Team 6) and other Special Mission Units, act in highly specialized, autonomous units that perform incredibly risky operations of high value to the United States. Modern Warfare 3's gameplay for the Delta team members, while overly dramatized, falls in line to a degree of a unit that could potentially be tasked with such missions.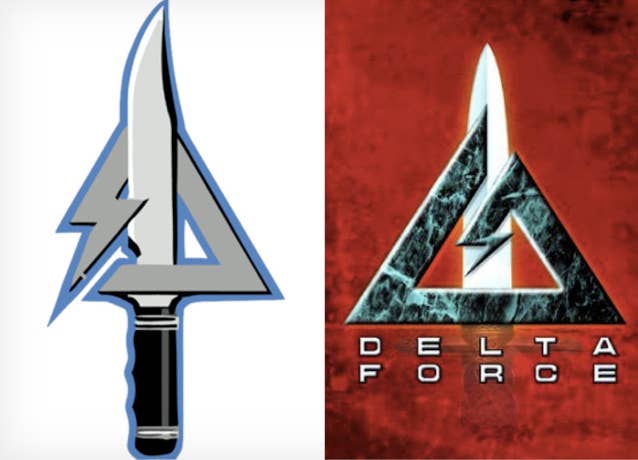 NovaLogic, who has worked on gameplay centered on Operation Restore Hope (specifically Operation Gothic Serpent, famously referred to as 'Black Hawk Down'), does acknowledge the Delta Force as a real unit within Delta Force: Black Hawk Down. Gamers are given command of Delta members in-game, in a real world setting, with gear and missions resembling the actual group that was present during the battle. The game specifically assigns gamers to 1st SFOD-D, while retaining the Delta Force association.
The suit specifically targets the trademark held on video game and video game related use. NovaLogic expressly states that the mark is "for use in connection with computer software featuring simulations created through graphics, computer game software, pre-recorded CD-ROM compact discs featuring computer games, hand held units for playing computer games, accessories for hand-held units for playing electronic computer games, namely computer game joysticks, manuals and strategy guides."
NovaLogic also argues that Activision is knowingly dodging their trademark. The complaint argues that Vivendi, who now owns Activision, "previously licensed NovaLogic's marks for its videogame. Yet, despite Activision's irrefutable knowledge of NovaLogic's superior trademark rights, Activision created knockoff marks that are nearly identical to NovaLogic's design and word marks. Activision then shamelessly inserted these infringing marks throughout its competing first person military adventure video games."
It looks as though Activision could still be in for a bit of a fight, as NovaLogic is making a willful infringement claim that has an attached C&D letter and correspondence attached as exhibits to the complaints. The discussion could become quite interesting thanks to two competing marks at issue.
Looking at the logo used in Modern Warfare 3, it has been changed slightly. To add to the confusion, the logo used on Delta advisor 'Dalton Fury's Kill Bin Laden is the exact same as the logo used by NovaLogic in their Delta Force titles.
At this time, Activision and the other defendants have not responded to the claims, though NovaLogic states that two cease-and-desist letters were ignored by the publisher. NovaLogic is seeking an injunction for trademark infringement and damages.
[via Polygon]