Deus Ex movie in development with CBS Films
Square Enix offers rights to Deus Ex film based on Human Revolution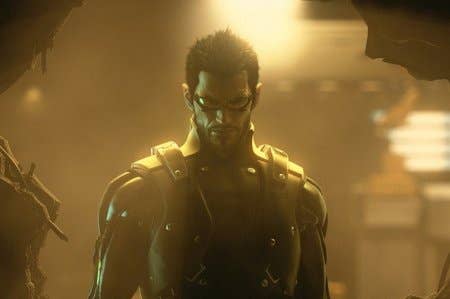 Square Enix has announced its sale of the Deus Ex movie rights to CBS Films. The new movie looks to be based on the latest critically acclaimed entry in the franchise, Deus Ex: Human Revolution.
"As the millions of fans who have played the Deus Ex games for more than a decade will tell you, these games catapult you into a universe that is stimulating, engaging and relevant," said Phil Rogers, president and CEO of Square Enix Europe. "We're firm believers in building strong partnerships, and so we're thrilled to be working with CBS Films on bringing the unique Deus Ex experience to the big screen."
The movie team is already working on staffing; John P. Middleton will serve as executive producer while Adrian Askarieh is slated to produce the flick. Askarieh is also working on other gaming movies such as Just Cause, Kane and Lynch as well as another Hitman movie.
"As is clear from the wild success of the game, Square Enix and Eidos-Montreal know how to exceed their audience's expectations by engineering incredible worlds," said Terry Press, co-president of CBS Films. "No one knows Human Revolution like the team that created it, and we look forward to working with them from day one to make a film adaptation worthy of the Deus Ex name."
CBS Films has yet to handle any video game movie adaptations up to this point, though the studio has worked on a plethora of genres from action/adventure to romantic comedy. Its latest film is The Words, starring Bradley Cooper, Olivia Wilde, Zoe Saldana, Jeremy Irons and Dennis Quaid.
[via Variety]