Destroy All Humans makes Top Three after 12-year absence | UK Charts
Ghost of Tsushima delivers third consecutive No.1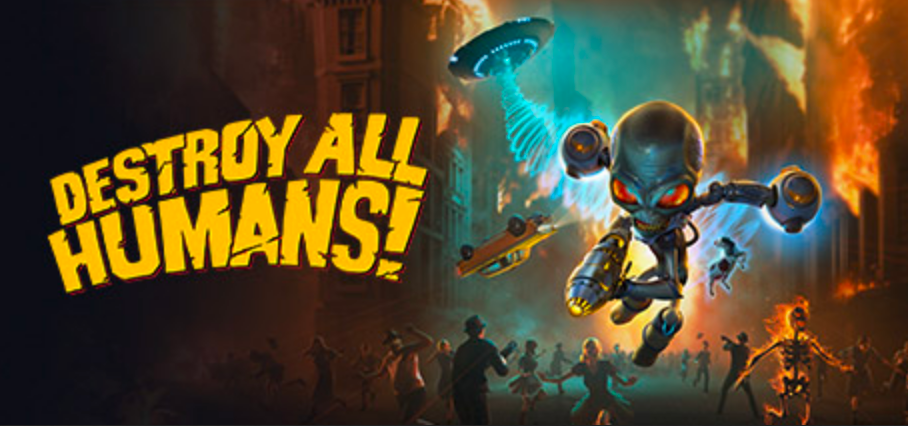 We are firmly into the quiet summer weeks now, so it's no surprise to see PS4 game Ghost of Tsushima achieve a third consecutive No.1 in the UK boxed games charts.
The action game achieved the result despite a 40% drop in sales week-on-week. It now matches the amount of No.1 spots achieved by the other recently-released PS4 hit, The Last of Us Part 2.
Meanwhile, Animal Crossing: New Horizons is still in second place. The Nintendo Switch game is the biggest game of the year so far in terms of boxed sales, and is about five weeks away from out-selling its predecessor, Animal Crossing: New Leaf, which was released on 3DS in 2012. Of course, this data does not include digital sales, so it's likely that New Horizons is already the bigger game.
Although it was a quiet week in terms of major new games, there were a number of smaller titles that made their way into the charts. The biggest achiever is Destroy All Humans at No.3. The franchise hasn't been seen since 2008 and presumed dead after the collapse of publisher THQ in 2012. However, the series has been resurrected by THQ Nordic (previously Nordic Games, who bought the rights in 2013), with the creation of this remake. The last Destroy All Humans -- Path of the Furon -- launched on Xbox 360 and PS3. That game debuted at No.33, and this remake has sold 50% more units at launch than that title. Again, with digital, it's likely this new title performed even better.
The next highest-charting new release is Skater XL, which is published by games distributor Solutions 2 Go. The new skate sim reaches No.7 after a period in Steam Early Access. The skateboarding genre is primed for a comeback of sorts, with a remake of the first two Tony Hawks games, and a new Skate game both in the works.
The third in our series of comebacks is Streets of Rage 4 at No.14, which is the first game in the series since 1994. The new game may well have charted higher, but it was actually made available digitally back in April.
The final new game in the UK retail Top 40 is Fairy Tail, which is a Tecmo Koei RPG based on a manga series. The game narrowly lands behind Streets of Rage 4 at No.15, with just eight unit sales separating the two titles,
Although not technically a new release, EA's Rocket Arena sneaks into the charts at No.39. The game was released three weeks ago but had failed to chart. It breaks into the Top 40 this week with a 279% jump in sales, with the game available to buy for a little over £10.
Here is the GfK Top Ten for the week ending August 1st
| Last Week | This Week | Title |
| --- | --- | --- |
| 1 | 1 | Ghost of Tsushima |
| 2 | 2 | Animal Crossing: New Horizons |
| New Entry | 3 | Destroy All Humans |
| 5 | 4 | Mario Kart 8: Deluxe |
| 3 | 5 | F1 2020 |
| 4 | 6 | Paper Mario: The Origami King |
| New Entry | 7 | Skater XL |
| 6 | 8 | The Last of Us Part 2 |
| 8 | 9 | Grand Theft Auto 5 |
| 7 | 10 | Minecraft (Switch) |